Quiz: How much do you know about academic literature?
This article is part of a Series
This article is part of a Series
Series
Types of articles: A guide for young researchers
Today, young researchers wish to start publishing articles early on in their career. However, they are often unsure of what type of article they wish to write and how to approach this task. This series provides detailed guidance to young researchers about different article types that journals publish and the standard requirements, procedures, and approach to each type.
Read more
---
We know that the first few years of a young researcher's life are the most challenging. That is why we created an exclusive series of posts to help young researchers with various aspects of academic writing and publication. By now, you must have read:
Take this quiz to find out how much you have learned from our articles on academic writing and publication. You can also share this quiz with your peers to test their knowledge. If you get all questions right, you get the right to brag about it and feel more confident!
(HINT: Answers to all questions are in the series: A guide for early career researchers)
Published on: May 11, 2015
Comments
You're looking to give wings to your academic career and publication journey. We like that!
Why don't we give you complete access! Create a free account and get unlimited access to all resources & a vibrant researcher community.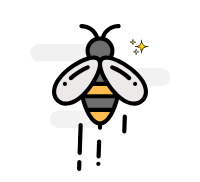 ---
Subscribe to Conducting Research
Conducting research is the first and most exciting step in a researcher's journey. If you are currently in this stage of your publishing journey, subscribe & learn about best practices to sail through this stage and set yourself up for successful publication.
---