Stepping out into the world – Career navigation advice for researchers
---
The highly competitive nature of the academic world demands much more of researchers than pure research work. As a researcher, you will often find yourself dealing with the managerial aspects such as liaising with fellow researchers or lab members, securing sources of funding, gaining recognition as a published author, attending conferences, networking with other experts in the same field, seeking potential openings for further research, and finding an answer to the big career question – "What am I going to do after I complete my research?"
Most researchers find themselves faced with the ultimate career-related decision of choosing between venturing outside the academic sphere to explore non-research-based positions and continuing with research. A career outside academia might set you on a course that may not be entirely related to your research, for example, sales or marketing. On the other hand, the prospect of further research involves its own struggles, from finding a stable postdoctoral or teaching position to securing funding. Thus, the thought of looking for career options could be a point of stress. The good news is you need not be so anxious about choosing the right career for there are others who have trodden the same paths as you have, and their experience and tips can help you resolve the dilemma of choosing from among different career options.
In the Career paths in academia workshop at Naturejobs Career Expo 2014, a panel of four researchers talked about how the choices they made after completing their research shaped their careers and what some of the perks and downsides of their current roles are. The panelists shared their experience and advice about making career choices: 
Choosing the right career path is not only about possessing relevant skills but also about ensuring that you maximize your potential by utilizing them in a way that keeps you motivated. Here are some tips shared by the workshop panelists to help researchers to stay ahead of the competition:
The truth is, like with any other occupational decision, the key to landing with the right career in academia lies with you: choose your priorities and know what drives you the most – research, administration, coaching, consultation, entrepreneurship, etc. There are several options available and by using your skills, you may also create a unique career path of your own. For instance, if you are a good teacher and have operational skills, you could consider exploring both. Or, if you are innovative and like experimentation, find a venture that seeks your talent. Seek the career option that calls out to you, or even better, be the leader and create a path of your own!
You may also be interested in reading this article on choosing between an academic career and an industry post.
Published on: Dec 22, 2014
Passionate about scholarly publishing, always looking to have memorable conversations with researchers and industry professionals across the globe
See more from Jayashree Rajagopalan
Comments
You're looking to give wings to your academic career and publication journey. We like that!
Why don't we give you complete access! Create a free account and get unlimited access to all resources & a vibrant researcher community.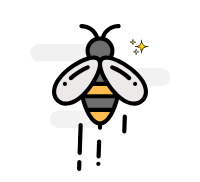 ---
Subscribe to Career Growth
Take a step toward advancing your career by learning more about getting funded, disseminating your research widely, and developing essential skills that will open new opportunities for you to succeed. Subscribe to receive curated content.
---