The life of a PhD: Responses from a live Q&A with researchers
---
Often, during your research journey, you are likely to go through phases when you feel unsure about how you're doing or find it difficult to deal with specific situations, e.g., when you feel underconfident or doubts your abilities, when you're worried about finishing up in time, when you know you are procrastinating but don't know how to break that cycle, or when you wonder if you really have it in you to become a researcher.
You are not alone! There are several others who have gone through similar phases. Wouldn't it be great to hear from such researchers? To help researchers find answers to these questions as well as receive assurance and support for dealing with the tougher aspects of a PhD, we invited an expert panel to for a special AMA (Ask-Me-Anything) session on the popular Chinese platform ScienceNet. The expert panel for this session comprised three researchers who are passionate about their field and believe in helping researchers.
The panelists
Elizabeth Mullheron: Elizabeth is a second-year doctoral student pursing her Psy.D. in Clinical Psychology. She completed her M.A. in Counseling Psychology in 2018 and B.A. in Psychology in 2016. She is interested in researching the university to workforce transition, and anxiety in adolescence. Her long term goal is to become a clinician specializing in working with youth. She currently runs The Young Grad Student, a blog to document her time in graduate school and encourage other students on their journey.
Anastasia Doronina: Anastasia is currently a PhD student in water engineering at the University of Sheffield's Department of Civil and Structural Engineering. She is passionate about her work and describes herself as a "Biologist by background (BSc - Biology, MSc - Ecology) and at heart, but managed to find a home in engineering." She is originally from Russia and speaks two languages. When Anastasia is not occupied with her research work, she is busy maintaining her own very interesting blog titled The diary of a PhD student where she talks about her research and experiences during her PhD journey.
Shivanee Shah: Following Bachelor's and Master's degrees in India, Shivanee acquired her doctoral degree in Immunology from the Department of Microbiology and Immunology, Loyola University, Illinois, USA. She has completed two postdoctoral fellowships, one at the Department of Thoracic and Cardiovascular Surgery, Loyola University Medical Center, Illinois, USA and one at the Department of Pathology, University of Massachusetts Medical School, Massachusetts, USA. After returning to India, she joined Cactus Communications as a Managing Editor in the Publications Support Services team. She is currently playing the role of Senior Managing Editor in the Impact Science Division of Cactus Communications, where she focuses on helping researchers boost the impact of their work through alternative ways of communicating science. She is also a BELS (Board of Editors in the Life Sciences) certified editor and trainer for Editage webinars and workshops.
What do you think is the most important quality you need for being a PhD?
Elizabeth Mullheron
I think that dedication, time management, and organization are key to being able to get all the requirements completed on time for a doctorate student.
Anastasia Doronina
There are many. However, if I had to choose one, you have to be excellent at self-motivation and time-management.
Shivanee Shah
Perseverance - research of any kind can be full of failures. You can come out the winner only if you are perseverant!
As a PhD student, how did you manage to balance your study and personal life?
Elizabeth Mullheron
This is a great question, and one that I think everyone finds unique solutions to! For me, I am currently committed to having one week night and one full day on the weekend "off" where I do not do any school work. This helps me to make time for my friends and family, as well as other important life activities like grocery shopping, meal planning, chores, and reading for fun. Some people like to put this time into their calendars and treat it like an appointment so that it doesn't get pushed off. As a graduate student, there is always more work to be done. I've found that if I don't set firm boundaries and hold to them, work can begin to take over my entire life at the expense of other things important to me. It's important to know yourself and how to meet your needs, then you can schedule that time into your life.
Anastasia Doronina
This can be very hard to do, and even if you do find a balance, it is difficult and unrealistic to maintain it at all times. However, one of the biggest lessons I quickly learned is how important self-care is. A PhD requires a lot of brainwork and can be really damaging on you mental and physical health if you push yourself too hard, which in turn will negatively affect the quality of your work. If you practice self-care, a balance between your personal and work life will naturally follow. Therefore, here are some of the ways in which I personally do this:
Spend time with animals and in nature - Honestly, if I had to choose just one bit of advice, it would be this. Animals are the definition of joy, and being in nature always reminds me how beautiful the world can be.

Sleep - Getting enough sleep makes my anxiety more manageable, my mood better, and means I have more energy to deal with what life has to throw at me. Don't listen to how much sleep you "should" have, instead listen to your body and work with it. Personally, I aim for at least 8 hours a night.

Routine - Something that can be tough to do because a lot of PhDs do not follow a specific schedule, but trying my best to stick to a routine makes me feel calm and prepared for what's ahead. It also means that when it comes to taking rest days, I can take full use of them.

Read - I use books as a form of escape from reality, typically reading either before bed or in the morning before work. It helps take my mind off the stresses that clutter my brain.

Exercise, eat healthy, and drink plenty of water - I know you've heard it all before, but here it is again. It works.

Focus on genuine priorities - Procrastination/dedicating your time to non-essential tasks are your no.1 enemies. PhD's are extremely unpredictable and you have to try and be ahead of the game or you risk falling too far behind. So make sure you know exactly what your priorities are and treat them as such.

You have to learn to say 'no' - This will probably be something you're not used to or are comfortable doing, but I have learned from personal experience that this is literally the most important thing when it comes to  looking after yourself and avoiding burnout.
Remember that your PhD is your work not your life - As hard as that may be.
Shivanee Shah
Work-life balance is always hard, no matter at what stage in life you are! It is all about choosing the right lab and the right mentor for you. As long as you enjoy your research and are motivated, and your mentor is aligned with your thoughts about time spent in the lab, it will all work out.
I find that I always end up procrastinating while doing research. What should I do? Are there any good suggestions for improvement? I feel that the pressure is immense.
Elizabeth Mullheron
I struggle with this too, sometimes. I think for me getting a friend to work alongside me has been helpful when getting started. Also, sometimes starting with the hardest task can help you feel more productive and willing to tackle other obstacles when you're done. I also try to go into researching with a large cup of tea and a great playlist. These can help me relax a little bit from the pressure! Deep breathing and other relaxation techniques can be helpful too. 
Anastasia Doronina
Trust me; everybody struggles with procrastination in one way or another. However, my best bit of advice is to treat your research like a job, which to be honest, it is. You wouldn't procrastinate at work, would you?
Furthermore, try your best to separate work and social life. For instance, I try hard not to not work on weekends because that way I feel refreshed and motivated to get back to work on Monday.
You can also create a reward system for yourself, for example, if you work 8 hours a day Monday-Friday you can buy yourself a small present, or if you finish an essay, you can treat yourself to an extra day off, that sort of thing.
I appreciate that the pressure of doing research is really high, but the more you delay a task and the more you procrastinate, the worse it will get. 
Shivanee Shah
You have to be passionate about research, enjoying the subject and believing in the study are very important. Pressure is subjective - how you handle things is important. The same stress can be stimulating and motivating, or it can make you procrastinate. It's all in your mind.
If you could go back to when you started your PhD, what advice would you give yourself?
Elizabeth Mullheron
I would tell myself to not be afraid of talking with supervisors and advocating for myself in the program. I'd tell myself that there are good friends to be made in grad school. Additionally, I'd encourage myself to begin therapy and to get an eye exam (I ended up getting glasses at the end of my first year and it made a huge difference in my classroom work). 
Anastasia Doronina
Do little things before they become too hard.

Write as much as you can as early as you can.

Focus on genuine priorities.

Practice self-care.
Shivanee Shah
Enjoy the time spent as a PhD student! It seemed very hard at that time, but honestly, in retrospect, those were some of my best years! When living in a new country, everything can be daunting, and everything needs getting used to. Sometimes these struggles can bring you down and make it difficult to keep going. But these life experiences are very important. Remember that PhD is not only about the research you do in the lab, it is also about collaboration and making new contacts, learning to present and network.
Do you think female PhD students face different stressors as compared to their male counterparts?
Elizabeth Mullheron
I do think that female graduate students have unique pressures compared to males. Unfortunately, there are hurtful stereotypes that women still have to face in graduate school, and that can look different for everyone. For some, they may be one of few women in their field where they study. They may deal with harassment, have to work harder to "prove" themselves as scientists/researchers, or be judged more harshly for their appearance, to name a few things.  For others, the stressors could include whether or not they would like to have a child during the program and if so, they have to make sure their school will accommodate doctors' appointments that conflict with class schedules, childcare/nursing accommodations, and potentially maternity leave, amongst other things. Personally, I am thankful to be a part of a program with strong female role models who work for equality.
Anastasia Doronina
I think that both male and female PhD students face the same stressors in terms of workload. However, I also think that female PhD students face EXTRA stressors. These include sexism in the workplace, which unfortunately still exists, and especially sexism if your PhD involves manual labour. For example, as an engineer, I have a lot of fieldwork with contractors and I am usually treated differently as a woman in that the men on site tend to think of me as someone more fragile and in need of assistance. It can be very frustrating. I have also been in situations where there are no female bathrooms at some of the sites I've visited, for example at water treatment works. It is also more difficult for women to get the appropriate protective wear e.g. hard hats, high visibility jackets, steel toecap boots etc. in their size.
I also believe that women are expected to dress well and look nice at all times and especially at work related events. There is a lot less pressure on men to do this. Furthermore, it is not taken into consideration how hard work can be for a woman when she is on her period, especially for those who suffer from conditions such as endometriosis. I think that the world is changing for the better in terms of gender equality. However, we are not there yet and so it is very important to always tell someone if you feel like you are being treated unfairly and express your concerns to a staff member you trust or a student support officer. Just don't suffer in silence.
Shivanee Shah
If you are at a good institution with a good mentor, there should be no differences. However, your personal life may affect how stressed you feel in general. If you have a family and/or children to look after, there may be a different outlook for females versus males. Stress is very subjective and depends on multiple personal factors.
 
Would you let your children do a PhD in the future? Especially if they are girls?
Elizabeth Mullheron
If they wanted to, definitely! Especially if they're girls! J 
Anastasia Doronina
I would let my children follow whatever career path they wanted to choose and I see absolutely no reason why women (not girls) should be advised against doing a PhD.
Shivanee Shah
My children will be encouraged to do anything they like. My daughter was born in Chicago and she already has ambitions to go there to study when she is older! Getting a PhD degree abroad is not just about research or getting that degree, but also about meeting so many new people and cultures.
Comments
You're looking to give wings to your academic career and publication journey. We like that!
Why don't we give you complete access! Create a free account and get unlimited access to all resources & a vibrant researcher community.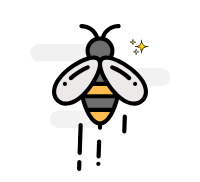 ---
Subscribe to Career Growth
Take a step toward advancing your career by learning more about getting funded, disseminating your research widely, and developing essential skills that will open new opportunities for you to succeed. Subscribe to receive curated content.
---