What will make it easy for women to pursue their academic goals? 5 Notable women in academia share their thoughts
This article is part of a Series
This article is part of a Series
Series
International Women's Day 2021
Below is the series of articles that highlight the various highs and lows that women in academia face.
Read more
---
The voice of women in academia is growing stronger and yet the gender gap continues to be a prominent issue even today. Women often have to shoulder more responsibilities and balance the different roles they play. This makes it difficult for them to continue pursuing their academic goals. What is the one change that needs to be made to enable women to pursue their academic goals? I posed this question to five notable women. Read on to know the insightful and interesting views they shared.
Yufita Dwi Chinta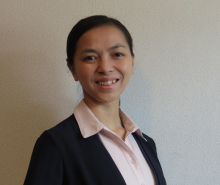 Yufita Dwi Chinta is a PhD candidate of environmental science at Hokkaido University, Japan. She has worked as a foreign researcher in Ibaraki University, a trainee in National Agriculture and Food Research Organization for Hokkaido Agricultural Research Center, and a Ph.D. student in Hokkaido University. Her personal and professional experience during her activity in the institutions that encourage me to become a positive person.
I am affiliated with a Japanese institution so I can offer a perspective from my experience of pursuing my career here. Most Japanese institutions - at least the larger ones – are equipped with excellent facilities and infrastructure to support women researchers, such as maternity leave allowance, a support center for women researchers, kindergarten and day care for their children, a women's club, etc. Despite this, women hesitate to bring up their challenges as they fear being judged or misunderstood. What is missing is an understanding of the emotional needs of women and an attitude of empathy and sensitivity towards them.
Smita Jain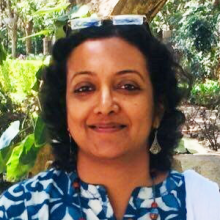 Smita Jain is Executive Director at IndiaBioScience, an organization that attempts to serve as a bridge connecting researchers, educators, science communicators, and policy makers and promotes a positive change in the life science ecosystem in India. Dr. Jain holds a PhD in Cancer Biology from the Indian Institute of Science. Her current focus is on building a reliable network of passionate researchers, communicators, educators, and policymakers in the country.
What needs to change is the mindset; rest everything falls in place. I would like to see and bring a change in the mindset of the scientific ecosystem to respect and accept the women workforce for the skills, capabilities, and unique traits that they bring to the table. Also, the other thing is the mindset of the women themselves; they should have strong belief in themselves and their capabilities and move forward with focus, confidence, hard work, integrity in order to achieve success.
Helle Goldman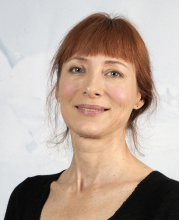 Helle Goldman is the Chief Editor of Polar Research, the international, multi-disciplinary, peer-reviewed journal of the Norwegian Polar Institute. She also carries out zoological and anthropological research in Africa (sometimes bringing her daughter along) and translates books from Norwegian to English.
Although this varies from country to country (and family to family), parenthood generally constitutes a much more substantial setback for women in academia than it does for their male colleagues. Being a mother of young children reduces a woman's chances of being hired, whereas fatherhood does not have the same effect on men's desirability as employees. Motherhood also slows down a woman's academic productivity, impeding her ascent up the ladder. (When a wife and husband both work as full-time academics, or in other employment spheres, the woman is responsible for a disproportionate share of child-care.) So if I could change one thing to make it easier for ambitious women to pursue successful careers in academia it would be to eliminate this imbalance, but there is no easy fix. Change has to happen at all levels of society, from government legislation and university/research institutional conditions all the way down to individual attitudes and domestic arrangements."
Caitlin Kirby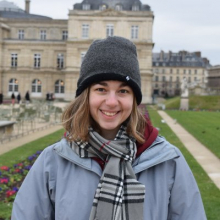 Caitlin Kirby is a postdoctoral researcher at the University of Nebraska Lincoln. She studies undergraduates' decision making and development of scientific literacy in the context of socioscientific issues.
When I think about changes that could improve academia for women, everything that comes to mind would improve academia for everyone! I'd like to see changes in the structure of graduate training programs. For example, graduate students having multiple mentors rather than one advisor, setting clear expectations for reasonable working hours, and every student to come in with a clear funding plan so they know what additional work or funding opportunities they need to do.
Shruti Turner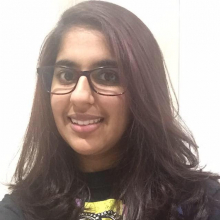 Shruti Turner is a PhD Researcher in Biomedical Engineering at Imperial College London. She is passionate about using her engineering and programming skills to improve quality of life. She is working with individuals with amputation(s) and clinicians to develop a biofeedback tool to assess prosthetic socket fit to prevent further injury and improve comfort. Shruti is also a keen public engagement and science communication advocate.
I don't think achieving goals in academia is easy for anyone, however, I definitely do agree that there are more barriers for women due to conscious and unconscious bias and work practices that do not favour those with caring and unpaid work responsibilities...which the majority of the time fall to women rather than men. The expectation to work above and beyond contracted hours/workloads to be considered for opportunities is a key one that comes to mind. Also, there is a MASSIVE difference between how the different genders are reviewed by students on their teaching, these evaluations are used in many instances for performance measurement.

I could go on, but someone who does it much more eloquently than me and with data to back it up is Caroline Criado Perez, the author of the book "Invisible Women: Exposing Data Bias in a World Designed for Men". It's a really interesting book that allows you to see the world through a slightly different lens. She covers many topics including transport and medicine, but there is also a chapter on academia. Would recommend this book to anyone and everyone, my husband has read this book and it has shown him things that he never thought to consider about the world around him.
Thank you to each one of you for sharing your thoughts with Editage Insights! 
Related reading:
Working from home during the pandemic: 3 Remarkable academic mothers share their stories
Sneha's interest in the communication of research led her to her current role of developing and designing content for researchers and authors.
See more from Sneha Kulkarni
Comments
You're looking to give wings to your academic career and publication journey. We like that!
Why don't we give you complete access! Create a free account and get unlimited access to all resources & a vibrant researcher community.