---
If you are reading this article, chances are that you know at least one language other than English. Yet, when it comes to writing about your research and, more specifically, submitting a research paper to a journal, you will choose English. Clearly, English is the predominant language of science communication, and its influence continues to grow: for example, in 1980, about 85% of the documents covered by Journal Citation Reports were in English; in 10 years, the proportion increased to 90%; by 2000, the proportion was 96%. The gain was at the cost of other languages; the proportion of documents in German, for example, declined from 5% to 2.5% to just 1% [1].
Although the proportion of non-English-language journals included in the JCR went up from 12.2% in 2001 to 18.0% in 2010, the increase in the impact factor was greater for English-language journals than that for non-English journals [2], and the study advised these journals to consider going bi-lingual with English as the other language. English will continue to dominate science publishing for years to come. Perhaps the only serious threat to English will come from the Internet: according to Internet World Stats, only 43.4% of those using the Internet were using English when browsing the Internet [3].
As the Internet becomes increasingly global and yet local at the same time (as information technology makes it easier not only to build websites in other languages but also to search those sites), perhaps the balance will tilt in favour of other languages. At present, however, English reigns supreme in journal publishing in general and in science publishing in particular.
[1] Bordons M and Gomez I. 2004. Towards a single language in science? A Spanish view.Serials 17: 189--195
[2] Vinther S and Rosenberg J. 2012. Impact factor trends for general medical journals: non-English-language journals are lacking behind. Swiss Medical Weekly, 25 Sept., p. 142 DOI: 10.4414/smw.2012.13572
[3] Internet world users by language: top 10 languages <www.internetworldstats.com/stats7.htm>
Published on: Oct 30, 2013
Comments
You're looking to give wings to your academic career and publication journey. We like that!
Why don't we give you complete access! Create a free account and get unlimited access to all resources & a vibrant researcher community.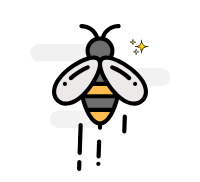 ---
Subscribe to Conducting Research
Conducting research is the first and most exciting step in a researcher's journey. If you are currently in this stage of your publishing journey, subscribe & learn about best practices to sail through this stage and set yourself up for successful publication.
---