Nov, 2018
Editage conducts a seminar at DUT
(November 21, 2018; Dalian, China)Editage Consultant trainer Professor Yang Gan of Harbin Institute of Technology (HIT) led a seminar conducted by Editage Training Academy on the 7th of November, 2018 at Dalian University of Technology for State Key Laboratory of Fine Chemicals, one of the Big Four Institutes of Technology in China. With over 80 attendees including key lab faculties, Master's and PhD students, the seminar at DUT was helpful not only for the participants who are yet to publish papers but also for faculty members who would like to mentor their students to structure their manuscripts more effectively.
The two-hour seminar covered some interesting topics. Professor Yang Gan talked about "How to Structure Your Manuscript Effectively to Impress SCI journal Editors" and "Preparing a Great Submission Package". The seminar covered significant aspects concerning academic writing. The turnout and feedback was encouraging and overwhelmingly positive.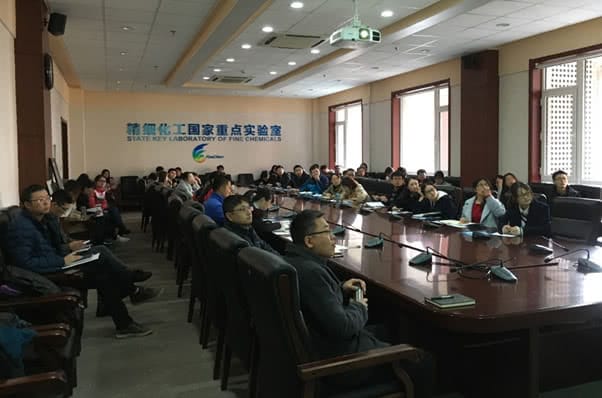 Combining their unique author perspective and years of expertise in delivering education solutions for researchers, Editage® has launched a Training Academy  that focuses on coaching researchers on all aspects of the publication process.
About Editage
Editage, a division of Cactus Communications, helps universities, research institutions, publishers, and industry amplify the impact of scientific output and brands via tailored science and marketing communication solutions. With offices in the UK, US, Japan, Korea, China, Singapore, and India, Editage is well-placed to serve the communication needs of academia and industry worldwide. Our team comprises more than 2,000 communication specialists, including science communicators, designers, animators, educators, professional editors, and translators with relevant industry experience. Learn more at: https://www.editage.com/research-promotion/