Proofreading Tips and Techniques
Most proofreading services hire only professional proofreaders who have a trained eye for detecting errors in your document. However, proofreading is a meticulous and tough task that requires the proofreader to evaluate every sentence for misspellings, grammatical inaccuracies, and inconsistencies. Moreover, for best results, it is advisable to get your writing looked at by another individual who is a professional proofreader, is familiar with your area of research, and can look at your document objectively.
There are many ways to proofread a document. Most online proofreading services have a system in place to provide you with quality proofreading. Proofreading service offered by Editage includes a thorough check for typographical errors as well as errors in grammar, punctuation, spelling, and consistency. It involves the following checks:
We specialize in proofreading the following types of documents
Basic language check
Basic grammar
Punctuation
Spelling
Consistency
Although proofreading is best done by professionals, there are many occasions where you might have to proofread your own writing. Here are 5 top proofreading tips provided by our best in-house proofreaders.
Thorough proofreading requires the right frame mind. Apart from the tricks and techniques that help you with spotting and eliminating errors, you will require focus, concentration and undivided attention.
Here, we present the top 5 proofreading tips and techniques approved by our top in-house proofreaders:
Give it some time:

Proofreading is about detecting errors on the surface. If you have just finished writing the document, chances are you are in too deep. It is a good idea to take a break before you start proofreading. A fresh mind will help you concentrate better and detect errors easily.

Read it out loud:

Reading each word out loud will help you detect typos, misplaced commas, and awkward constructions with ease.

Use a checklist:

Create a checklist of the errors you frequently make and ensure you particularly look for those while proofreading your document. Some of the common errors to watch out for are homonyms (words with the same spelling/pronunciation, but different meanings), contractions (its and it's), punctuation, and capitalization.

Offline proofread:

Print out your document and proofread it line by line. Reading from paper may help you detect errors missed during an online proofread.

Once is not enough:

Proofreading your document once is not enough to detect all errors. Continue to proofread till you find no errors. To ensure you don't miss anything, look for one type of issue at a time – grammatical mistakes, punctuation, numerical errors, inconsistencies, formatting, etc.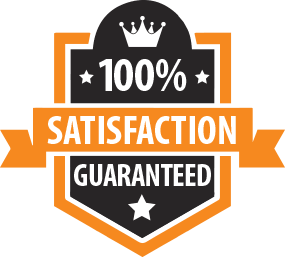 Our promise to you… You must love every aspect of our quality and service or we insist on refunding you in full—cheerfully and without hesitation.
Need publication advice?
Look no further