What is a scientific research paper?
Researchers in various fields of science report their findings, analyses, and deductions in the form of a scientific research paper. Scientists face tough competition to publish in their respective fields. Publishing in a reputed peer-reviewed journal is essential for researchers to succeed in their careers. Journals require research manuscripts to be submitted in accordance specific formatting guidelines. We offer scientific Editing services that enable researchers to submit their manuscripts to journals with ease.
What is scientific research paper editing?
We have subject-matter experts in almost all fields of science. These experts are researchers who have successfully published in reputed journals over the years. They edit your manuscript with the specific knowledge of your field. For example, a biochemist specializing in protein characterization would be the perfect candidate to edit a research paper about protein folding. We make sure that only an editor with knowledge of your research area edits your work. Our highly qualified scientific editors ensure that your research paper is edited for clarity and the proper use of English while preserving the accuracy of the science.
What is scientific research paper proofreading?
Once the expert scientific editor edits and formats your manuscript. A senior editor proofreads the manuscript before it is sent to you. Proofreading is essential for scientific research papers because even the slightest change in the spelling or order of words can drastically change your intended meaning. Moreover, complex scientific names, even product names used in the laboratory, can often be misspelt. A senior editor ensures that your manuscript is error-free.
How should I write my research paper?
Before you employ any scientific manuscript editing services, here are some tips that can help you write a good manuscript.
The abstract is the most important part of your research paper; ensure that you write an effective abstract and an impressive cover letter.
Identify an appropriate journal and arrange your findings in the format that is requested by the journal.
Once this is done, improve the language of your manuscript. Brevity is an important aspect of a good manuscript. Use short and clear sentences to communicate. Avoid long and complicated sentences. Always proofread your work.
Scientific editing offered by Editage enables you to communicate with your editor until you are satisfied with the quality of your manuscript.
You can visit our Editage Insights, our educational forum for authors for detailed tips on writing your research manuscript.
Why should I choose Editage?
We have dedicated the past decade and a half to helping over 154,000 authors publish successfully in reputed journals. Our scientific editors are experienced researchers and published authors. Their experience ensures that your manuscript is publication-ready at the time of submission. We also offer comprehensive service packages using which you can let us handle the entire journal submission process for you. Our premium editing services also provide you with impressive cover letters, ensure that you manuscript is structured logically, formatted correctly. Furthermore, under our premium editing services you can get your manuscript re-edited any number of times within 365 days. We also help authors identify appropriate journals and aid in the submission and re-submission processes. Finally, unlike our competition we format your manuscript to conform to the guidelines prescribed by your target journal, FREE of cost. We strive to empower researchers and scientists by unburdening them from the hassles involved in the journal submission process so that they can concentrate on their science and take us toward a better future.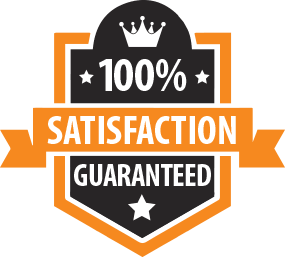 Our promise to you… You must love every aspect of our quality and service or we insist on refunding you in full—cheerfully and without hesitation.
Need publication advice?
Look no further