Manuscript Editing Services by Scientific Publication Experts!
Choose the English editing, proofreading or translation service that best suits your project and
get a FREE customized quote in less than 15 minutes!
Bring exceptional clarity and coherence to your paper with the premium services offered under Manuscript Editing. Prices start at $48 per 1000 words.
Get a Free Quote
100% Satisfaction Guaranteed!
Impress your thesis committee with our thesis editing service, and learn more about academic writing from our experts! Prices start at $400 for a thesis project.
Get a Free Quote
100% Satisfaction Guaranteed!
Ensure an error-free, publication-ready final document. Have it checked for grammar, spelling, punctuation, and consistency. Prices start at $30 per 1000 words.
Get a Free Quote
100% Satisfaction Guaranteed!
We also offer Translation + English Editing and Publication Support services that
assist in various aspects of manuscript preparation and submission.
You can count on Editage
Our 2000+ native English-speaking editors bring expertise in over 1200 subject areas and adhere to the highest standards of editorial excellence.
All assignments have a 100% Quality Guarantee. In case our work fails to delight you, we will re-work the assignment until you are satisfied with it, or return its fee – no questions asked.
Our editing and proofreading services are endorsed by more than 1600 journals.
Here is how we guarantee the quality of our editing services
1. Our sophisticated editor recommender system matches every assignment to a specialist from the same field. If you have marked any editors as your favorites, they will get first preference for your assignments.
2. The editor will edit your document after understanding its content, purpose, and target audience. The editor will also format your document to the guidelines of the journal of your choice. If your journal has a page or word limit, the editor will reduce or suggest sections to reduce the word count if it exceeds limits.
3. A senior editor will review the edited document to ensure that all your instructions have been followed and no errors remain in grammar, language, word choice, terminology, consistency, or formatting.
4. You will receive the completed assignment by the deadline committed.
5. We will continue to offer support even after the assignment is completed. Your editor will address any doubts you may have about the edit. There is no limit on the number of questions, nor is there any fee for this service.
6. With the end goal of helping you prepare a publication-ready manuscript, we also extend *multiple-round editing support for multiple revisions of your draft.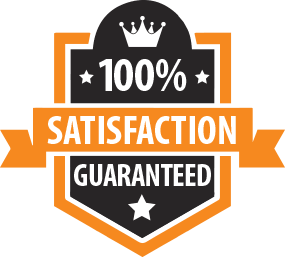 We are always looking for ways to improve your overall experience, and so we offer you
Value for your time
with quick assignment turnaround times and prompt resolution of your feedback and concerns
A certificate of editing
as proof that your manuscript is ready for publication
Access to **EditageOnlineTM
a secure account with an easy-to-use interface
*Multiple-round editing is offered for free under the Premium Editing services and at a 60% discount under the Advanced Editing service.
** EditageOnlineTM makes your interactions with us simple and easy. Use it to submit assignments, track their progress, download completed files, generate editing certificates, ask questions, make payments, give feedback, mark your favorite editors, save a record of your published papers, and more.