Professional Documents Editing Services
Why edit your professional documents?
Whether you're putting together your company's annual report, a business proposal, or a personal statement, the quality of the documents you prepare will determine your success. A well-organized and well-presented document establishes your credibility in the eyes of your audience. That's why it is important to ensure that your document is free or errors and is consistent in messaging. How do you do this? Get it professionally edited before you go to print. Our professional document editing services are designed to cater to all your needs.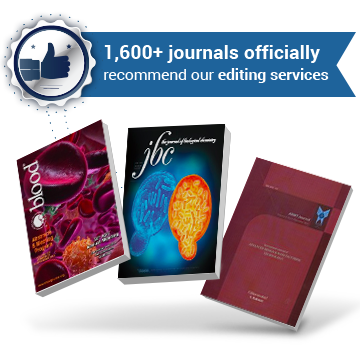 Three-step editing model
The Premium Editing Service follows the three-step editing model.
Manuscript-Editor Pairing
First, we choose an editor whose expertise best matches your document.
Editing and Journal Formatting
Your editor will help you prepare an effective, print-ready document by reviewing and correcting the following aspects.
Reviewing
Your receive your edited document, review it, and contact your editor if required.
Scientific Editing
are targeting high-ranking journals in their field that have high standards of research publication
are looking for content-focused feedback from peer reviewers for top journals to submit a premier quality paper for publication, and
are looking to make mutliple revisions to their paper before submisison to a top journal in their field
Complete language check, extensive revisions, and post-submission communication support
Unlimited free re-edits for 365 days for same/multiple journals
Free Plagiarism Check Report
Content review by peer reviewers for jop journals Includes recomendations for improvements (Editage Exclusive)
Journal response letter check and formatting for multiple journals
Learn more about SCIENTIFIC EDITING >
premium editing
are targeting well-known journals,
want to collaborate with our editors to submit the best version of their manuscript to the journal,
expect rounds of revisons before journal submission, and
have limited experience in writing well-organized papers
Comprehensive language check with extensive revisions (rephrasing, reorganization, logic, and clarity) 
Unlimited free re-edits for 365 days
Customized cover letter & manuscript assessment report
Learn more about premium >
advanced editing
have organised content
need only sentence-level editing, and
are confident their paper needs very few revisions before and after journal submission
Detailed language check (grammar, spelling, punctuation, and terminology check)
Unlimited Q&A with the editor
Learn more about advanced >
Frequently asked questions
Get 100% quality and confidentiality assurance with our professional documents editing and proofreading services!