Editage Online System
Editage Online System
How do I reset my password?
Once you have successfully logged in to your Editage Online System account using the new password provided to you, please reset your password in order to ensure that your account is secure.

Resetting your password is a simple two-step process.


Click the dropdown on the top right corner of the homepage (see image below). Select "Change password"





Enter the relevant details in the fields and save your new password (see image below)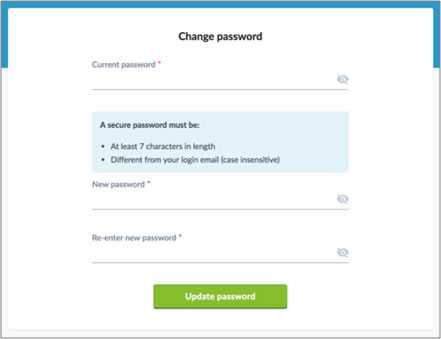 How to set the time zone to my country?
1. Please click the tab on the upper right-hand corner (of your Editage Online account page and select "Change my timezone" from the drop down





2. Next click on the "Edit" button next to "Timezone"





3. The screen (as shown below) will now allow you to select the most relevant time zone that matches your city. Please feel free to contact us at in case you require further assistance.





Editage online system
What is the Editage Onlinesystem?

We have made a short video to understand the Editage Online system. Please click here to view the video.