5 Basic mistakes in manuscript writing that can lead to rejection
---
Every author wants to see their paper published. However, even papers with novel and path breaking findings might face rejection due to basic mistakes in manuscript writing. To avoid this, authors can take care of the following common problems in the introduction, experiment, result, discussion, and conclusion sections:
1. Introduction lacks important references:  Most references appear in the introduction. Normally, the number of references in a research paper is limited to a certain number by journals; some request 60 while some request 30. Also, many authors fail to cite new publications and focus on old literature—at times decade-old publications. If reviewers find the information outdated and lacking novelty, the paper might get rejected. Therefore, some journals clearly mention that 50% of referenced literature should be from recent papers i.e. published in the past three years. To better connect your research with major research work in the field, apart from citing major research findings, you should also cite important review papers because by doing this, you would indirectly be citing other related research findings.
2. Incomplete methods section: Many researchers feel that they need to highlight positive results and do not place enough emphasis on the experimental procedure. When reviewers receive such papers, they might find that the results are not credible as the experiment process lacks some vital details. The methods section should be detailed so that another researcher is able to reproduce the results by following it. Some reviewers may recommend revision, but others may recommend rejection because if an experiment lacks clarity or accurate details, it will render incorrect results.
3. Manipulating the results: A research paper is usually accepted for publication mainly because of its novel findings. As it is known that most journals are predisposed towards publishing positive results, some authors try to manipulate their findings to publish their papers through exaggeration or distortion of their results. Authors may also plagiarize others' results. In some cases, authors have been found to "select" results i.e. they include only the positive results and do not mention negative results. If an author is found to have indulged in any of these acts of misconduct, the outcome could be highly undesirable.
4. Insufficient result analysis: Often when I review papers, I find that the paper is written like a report and not a manuscript. Authors should progress beyond describing the findings and should also provide the evidence that the findings are reliable. Moreover, they should explain the importance of the findings for their field which is vital because a good research paper relates the findings to those of previous studies and explains how the study adds to the previous knowledge. Thus, papers lacking sufficient depth might be rejected. As a rule of thumb, the discussion section should take up one third of a paper.
5. Inappropriate conclusion: The conclusion should reiterate the learnings from the study. However, at times, authors provide suggestions or derive conclusions that their research doesn't really support, which can be misleading. Ensure that the conclusion is directly related to your research question and stated purpose of the study, and is based on your results. A more damaging prospect is the conclusion overlapping with the abstract . Such a paper would not be accepted by most journals.
Authors should be aware of and avoid making these mistakes while writing the different sections of the manuscript in order to get published successfully.
You might also be interested in reading Manuscript structure: How to convey your most important ideas through your paper.
Published on: Aug 27, 2014
Comments
You're looking to give wings to your academic career and publication journey. We like that!
Why don't we give you complete access! Create a free account and get unlimited access to all resources & a vibrant researcher community.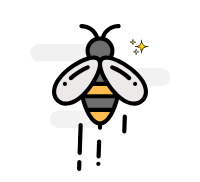 ---
Subscribe to Journal Submission & Peer Review
Improve the chances of your manuscript's acceptance by learning how to prepare a manuscript for journal submission and handle the peer review process. Subscribe and get curated content that will give impetus to your research paper.
---