7 Steps to a more effective literature search [Free downloadable handbook]
---
Reading relevant and recent literature is as integral a part of a researcher's life as is conducting research. It helps you stay updated on developments in your field, but more importantly, gives your own research direction and meaning.
Conducting a literature search effectively and efficiently is an essential skill, especially given that you often need to wade through a sea of academic literature before finding what you actually need. Therefore, developing a search strategy that helps you do this with minimal stress is critical.
This handbook offers tips on how you can achieve this. Download it for free by clicking on the link below.
7 steps to a more effective literature search.pdf
Comments
You're looking to give wings to your academic career and publication journey. We like that!
Why don't we give you complete access! Create a free account and get unlimited access to all resources & a vibrant researcher community.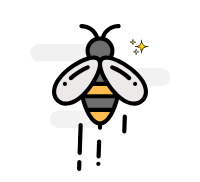 ---
Subscribe to Conducting Research
Conducting research is the first and most exciting step in a researcher's journey. If you are currently in this stage of your publishing journey, subscribe & learn about best practices to sail through this stage and set yourself up for successful publication.
---