A young researcher's guide to writing a literature review
This article is part of a Series
This article is part of a Series
Series
Types of articles: A guide for young researchers
Today, young researchers wish to start publishing articles early on in their career. However, they are often unsure of what type of article they wish to write and how to approach this task. This series provides detailed guidance to young researchers about different article types that journals publish and the standard requirements, procedures, and approach to each type.
Read more
---
What is a literature review?
A literature review is a critical summary of all the published works on a particular topic. Most research papers include a section on literature review as part of the introduction. However, a literature review can also be published as a standalone article. While the basics would remain the same for any kind of literature review, whether it is an independent piece of writing or a part of a larger article, this post will focus more on literature review as an article type.
Literature reviews, along with systematic reviews and meta-analyses come under the broad category of review articles. A review article is an overview or critical assessment of existing literature in a field, often analyzing specific issues, identifying trends, and pointing out research gaps in existing literature.
Review articles are virtual goldmines of information as readers are able to form an idea about the current state of understanding on a topic and decide whether to read each article individually. Such articles are extremely useful for both new researchers and busy scientists in the field to keep abreast of developments in the field, find gaps in research, and identify new research areas. As an article type, a literature review shares some basic features of all review articles:
It is a standalone publication.

It is based on previously published works in the field.

It does not include new data or experiments.

It does not include unpublished material in any form.
What is the best approach to writing a literature review?
There can be various approaches to writing a literature review. The two most commonly used approaches are:
1. Chronological: This approach describes each work in succession starting with the earliest available information. Typically, the sources are grouped together and discussed in order of their publication date, recording the research and developments in the field, and on the specific topic over a period of time. This structure is generally used when the focus is to show how ideas or methodology have progressed over time. For instance, a literature review that focusses on skin cancer in teens could possibly be structured in a chronological manner by examining the earliest methods of diagnosis and treatment, and gradually progressing to the latest models and treatment.
2. Thematic: In this model, the author organizes and discusses existing literature based on themes or theoretical concepts he or she feels are important to understanding the topic. This approach is usually considered stronger than the chronological model as it does much more than just summarizing each study: it analyses existing knowledge on the topic with regard to certain important issues, thus providing a sense of direction or drawing readers' attention to new angles or perspectives. For instance, an author writing a literature review on skin cancer in teens using this approach would possibly include separate sections on studies about melanoma and non-melanoma skin cancer, tanning as a cause of skin cancer, teenager awareness and attitudes to skin cancer, and treatment models.
Once you are sure of which model you wish to use in your literature review, it should not be difficult to come up with a structure for your review.  
How is a literature review structured?
A literature review would usually have these components:
Introduction: All literature reviews will definitely have an introduction that sets some context by providing information about the field of study, the relevance of the chosen topic within the field, and the focus of the literature review.
Methods: Most literature reviews have a section that describes the criteria used to select the sources or the way in which the information has been presented. This makes it easier for the readers to understand your approach.
Body: How your body paragraphs are structured would depend on the organizational model you have chosen to follow in your literature review. Thus, a chronological model would probably have different paragraphs for different time periods, while a thematic model would have subtopics based on the different themes.
Discussion and conclusion: This section summarizes the main contributions of significant studies and discusses the questions that the review has raised about the topic and field. This is also the section where you clearly mention the gaps in research that the review has sparked and the possible suggestions for future research.
Reference list: The reference list is a very important part of a literature review as your article is based entirely on primary sources. The reference list should be detailed and page numbers and section details should be provided wherever necessary.
If you have any doubts or questions, you can post them in the comments section below. Alternatively, you can also post a question on our Q&A forum, if you are facing a problem and need expert publication advice. 
Published on: Apr 02, 2015
Comments
You're looking to give wings to your academic career and publication journey. We like that!
Why don't we give you complete access! Create a free account and get unlimited access to all resources & a vibrant researcher community.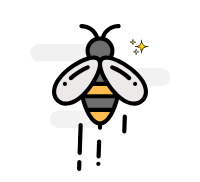 ---
Subscribe to Conducting Research
Conducting research is the first and most exciting step in a researcher's journey. If you are currently in this stage of your publishing journey, subscribe & learn about best practices to sail through this stage and set yourself up for successful publication.
---