7 ways to make peer reviewers happy BEFORE and AFTER peer review
---
Peer reviewers volunteer their services for free – which means that they take time out especially to review your work at no cost. They are researchers/professionals too and have their own commitments to take care of.
So, anything you do to save their time and help them understand your research easily and clearly will be an added bonus. It will help them focus completely on your work and give you constructive feedback on it. It will also create a positive impression on them and increase their interest in your work.
Download this handbook to learn 7 ways to make your peer reviewer happy. Don't miss the bonus journal submission cover letter and other bonus templates!
7 ways to make peer reviewers happy..pdf
Comments
You're looking to give wings to your academic career and publication journey. We like that!
Why don't we give you complete access! Create a free account and get unlimited access to all resources & a vibrant researcher community.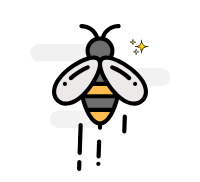 ---
Subscribe to Journal Submission & Peer Review
Improve the chances of your manuscript's acceptance by learning how to prepare a manuscript for journal submission and handle the peer review process. Subscribe and get curated content that will give impetus to your research paper.
---