9 Things I wish I knew before applying for my PhD
---
Many students all around the globe wish to do a PhD. Facebook groups with PhD positions have thousands of members. From my personal experience, I know how difficult it is to get into an international PhD program. After dozens of unsuccessful applications for an international PhD, I finally achieved my goal and was selected for a German Academic Exchange Service (German: Deutscher Akademischer Austauschdienst) or DAAD Graduate Program Scholarship. The process took me more than two years during which I found myself dealing with challenges I did not know I should anticipate.  A PhD is unlike any other degree you have completed, and it is definitely worth spending some time to be prepared for everything before you apply for the position of your dreams.
In this article, I would like to share some tips which I learnt the hard way while applying for my PhD. I'm sure these tips will save you time and help you get a better idea of how you need to proceed with your PhD application.
1. Carefully consider which country you wish to apply to
There are 195 countries in the world and obviously not all countries are worth doing a PhD in. For a PhD program, it is best to choose a country which invests significantly in R&D and higher education and provides sustainable development. In such countries, you stand a chance of getting a higher scholarship and better quality of life. Also, consider if the country of your choice has enough opportunities for you after finishing your PhD.
Every country has a different approach to education even if some countries follow similar systems; so make sure you are aware of the guidelines, requirements, or processes followed by the country of your choice before you apply.
2. Be patient when applying for a PhD program
In my case, it took me three years after completing my MSc to succeed in my PhD application. A year after completing my Master's, I started a PhD in my home country, but it wasn't really the best program. So I kept applying for different PhD positions around the world. You have to be patient and keep looking for new opportunities. After a point, I lost count of the number of applications I was sending out. But I kept working on my applications and finally created one that turned out to be successful! Keep your spirits up and never lose your will-power and self-esteem. With every failed PhD application, think of how to improve your application. It's okay to make mistakes as long as you try to learn from them afterwards.
3. Take your time to prepare the perfect application
Trust me, it is really important to include every scientific and academic success you have had in your application documents in a visible way. Mention all of your research stays, conferences, articles, internships, scholarships, etc. If you were a member of any student organization, do not hesitate to mention that with details. Even a student circle membership or a membership of an international organization like AISEC matters. Also, make sure the format of your CV and cover letter are aesthetic and attractive as this creates a positive first impression on the selection committee.  Focus on every small detail to make your application perfect.
4. If you're a non-native speaker of English, get an English-language certification
Many universities or institutes require confirmation of your English-language proficiency. It is a good idea to invest time and money in such a certification even if your curriculum was taught in English. I personally think IELTS is the best choice for an English certification as it is widely accepted, but you have to keep in mind that for a PhD, you should aim for at least a 7.0 grade. Particularly, universities in the US often require applicants to clear additional examinations to qualify for a PhD. Therefore, it's a good idea to do some research on the requirements for PhD applicants in countries of your choice before you start your application process. Also, if you are planning to apply to non-English speaking countries, learning the native language of that country will give you more opportunities. Of course learning a new language is not easy, but you need to be aware of this issue when applying to countries other than the UK, USA, Australia, and New Zealand.    
5. Get your first publication during or immediately after your Masters
The greatest mistake I made in my academic career was not having any publication in English during my MSc. Having a published paper is the most effective way to convince the selection committee that you know how to do real science and are ready for a career in research. Therefore, try to get at least one publication on your CV before you start applying for your PhD, to demonstrate your research skills and interest. Also, it is worth taking up a course in scientific writing during your Masters if your university offers one. Personally, I used the 2 years of PhD that I did in my own country to get my first publication and learn how to write a research paper.
6. Participate in at least one semester of academic exchange during your Master's
I did three academic exchanges which helped me improve my scientific research and writing skills and meet interesting people. This gave me the opportunity to explore different ways of learning and build connections with people from my field. I found it easy later on to get recommendation letters from professors at the universities I visited. One warning though: academic exchanges can take up a lot of time and might not give you enough time to focus on writing a manuscript for publication. On hindsight, I feel that I overdid the exchange programs: one or two would have been enough, and I could have invested some time to publish a paper during or immediately after my Masters.
7. Choose your supervisor wisely
Of course it is hard to predict when you are applying for a PhD abroad what kind of person your supervisor will be. You will probably get a first impression during your interview with him/her. Also you can check the website of the institute and email other PhD candidates to get their opinions about your potential supervisor. If you are doing your PhD in your home university, you would know what to expect from your supervisor, because you would have had classes with him/her. In every other case, you should choose your supervisor based not only on his/her scientific achievements, but also on the opinions of others who have been supervised by him/her.  
8. Apply to PhD positions that are most relevant to your area of expertise
There are hundreds of open positions available on different PhD portals, but it is important to use your discretion when applying. You may think that applying for positions which are most similar to the subject area you have experience with or have worked on for your Master's dissertation will give you a higher chance of getting accepted. However, if you are passionate about specializing on an area that's different from your Master's, don't hesitate to apply for it; just make sure you provide a strong reason for your choice in the application. More and more researchers these days are branching out into other subject areas for their PhD.
Also I strongly recommend active participation in student clubs connected with specific techniques related to your field, for example, microscopy or programming in Python. Mention these experiences in your application as well, as this may work in your favour for positions where specific skills are required.
9. Understand that a PhD might not be financially rewarding
PhD is meant for people with passion and desire to advance the field, and might not always guarantee a safe and secure future. As a PhD, you will be responsible for contributing to the existing knowledge in your field and to groom younger researchers if you choose the academic path. It is a great responsibility; however, it is not easy to get a tenured position in academia. A PhD is not the best option for people who wish to get an ROI immediately or are looking for immediate financial stability. However, if at a later stage you decide to move out of academia and get a job in industry, you can definitely do that. As a PhD, your skills will be highly valued in industry as well. Moreover, a PhD equips you with some great qualities and skills such as analytical ability, resilience, perseverance, etc. So be confident and know your worth!
As you can see, there are many aspects which you need to be aware of before applying for a PhD position, particularly an international one. Getting selected for a PhD position can be time consuming, so the earlier you get started with your applications, the better. It is also important to organize all your scientific achievements and put them down in a single document or folder. Additionally, you need to devote some time to prepare the perfect application documents each time you apply for a new position. Most importantly, you need to be sure that you are passionate about research and PhD is the right career path for you.  If you are passionate about your field, go ahead with your applications. True, you will have to face some failures, but you can learn from them, submit a better application next time, and get accepted to a program of your choice sooner or later. Good luck!
*Photo by Andre Hunter on Unsplash
Comments
You're looking to give wings to your academic career and publication journey. We like that!
Why don't we give you complete access! Create a free account and get unlimited access to all resources & a vibrant researcher community.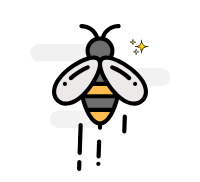 ---
Subscribe to Career Growth
Take a step toward advancing your career by learning more about getting funded, disseminating your research widely, and developing essential skills that will open new opportunities for you to succeed. Subscribe to receive curated content.
---