Your Research. Your Life. Your Story.
A magnetic community of researchers bound by their stories
Every researcher has a story. What's yours?
Academic writing phase: A day in the life of a PhD student
---
Take a look at an actual to-do list, based on the writing phase of my PhD (Only while working at home – my office schedule is different. Will post one about that some time).
So far, I have completed drafts for my Introduction, Literature Review, and Hypothesis sections, and am currently (October 2017) working on my Background chapter's draft.
8 am – Wake up (I had the option to sleep in, but I felt well-rested and the sun was shining, so why not?)

8:10 am – Shower, brush hair, take recycling to the outside bin, put the kettle on, check Twitter while the kettle boils

8:30 am – Email professor to remind him to discuss something with the co-supervisor

8:35 am – Drink tea, continue checking the news and social media so I don't miss anything

9 am – Wipe down kitchen bench & dining table (workspace). I take a while to wake up in the morning so this task takes little to no brain activity while I get my mind into gear.

9:15 am – Decide what to do for the day. Watch Vogue's interview with Daisy Ridley.

9:30 am – Realise I've been up for a while and should probably get to work!

10 am– Somehow end up still on the internet, so I move rooms, put on a second cup of tea, and open my draft document. I also opened up YouTube so I have some music to work to. Sometimes it's Selena Gomez, sometimes it's Chopin, and sometimes it's 'generic cafe Jazz;' whatever the mood is at the time.

10:15 am – Begin working on my Background draft. I typed up most of it yesterday; today is for finishing the Conclusion section, then going back through the document to make sure phrases are cohesive and logical in their progression (i.e., signposting). After that stage, I'll insert the references, get specific quotes, and then proceed to edit for 'elegance.' After all of those phases have been completed, I'll send the draft to my professor for consideration.

11 am – Take a break. My breaks can occur any time at 15-minute, 30-minute, or 45-minute intervals depending on my concentration levels and how well I slept the night before. I was feeling pretty good, so I could concentrate for a full 45-minute stretch without interruption.

11:10 am – Remember to check my phone. No messages. Good – Get back to work.

11:13 am – Changed it up; Moved from my Background draft to my Literature Review draft, which is in its 'cohesion' or 'elegance' phase.

Midday – Wrap up writing for lunch. By this time I will have edited an entire chapter, written approx. 1,700 words, and perhaps gotten a start on referencing the second chapter. Time to eat, so I can power this brain for the afternoon stretch! I decide to go for a walk, since the weather was nice and exercise is good to loosen my back from sitting all morning.

12:30 pm – Vacuum. I get distracted if the floor is grimy, so I take about 10 minutes to clean the floor in the room I'm working in.

12:40 pm – Check my emails. Has anyone sent me anything? Nope.

12:45 pm – Stretch, consider what I want to do this afternoon. Decide to do a little more academic writing before changing things up again. Decide to go back to my Background chapter.

1:30 pm – Take a break. I've done all I can on that chapter today. Brew my 3rd cup of tea.

1:40 pm – Take another look at my Literature Review section to see if my post-lunch brain spots anything that my pre-lunch brain didn't. Sometimes this works.

2 pm – Finish academic work for the day. Time for something different! (Also, what am I doing for dinner tonight?)

2:05 pm – Do a little Japanese study in preparation for my upcoming trip. My partner requested I do a chart of 'how to count and understand money for purchases.' So I spend a few minutes writing this up on a whiteboard. Listing what 1,000 Yen, 100 Yen, and 10 yen are called (and what it's worth in AUD), and then listing numbers. Additionally, I put the average cost of certain items so we can tell at a glance if something is a bargain. (Ramen for under Y1,000? Yes please!)

2:25 pm – Pick a documentary/historical drama/movie to watch. Open up my draft novel and work on it while the show is on. I'm stuck for ideas as to how to progress my story, so this sometimes helps!

3:30 pm – Take a break from writing to stretch and get mobility again. Record my academic progress in my journal (a book I keep to record my supervisory meetings, my progress, tips I learned from writing my first paper, etc.) so that I have written evidence of how my PhD is going for my upcoming confirmation of candidature. I feel like I've accomplished something, so I reward myself with a snack and popping outside again to enjoy the birds.

3:50 pm – Check my emails for the last time that day (at this point I was in a state away from my institution, so my university business hours would have finished by 3 pm at my local time).

4 pm – Decide that tonight, dinner is going to be "Whatever The Heck is Currently In The Freezer." At the moment, it's chicken strips, BBQ Pork buns, Taro sweet buns, and IKEA meatballs. When my partner returns home I will creatively refer to this as a 'Multicultural Variety Platter.' My partner will probably request that we go out for dinner tomorrow night. *shrugs*

4:10 pm – Vacuum the rest of my apartment because I want to do something, but I don't want to keep sitting at my desk. I have a pair of stretchy jeans with a hole in them that I want to patch up, but my seams don't hold when I put the jeans back on. I spend about 5 minutes contemplating this challenge before I put it off for Future Me to deal with.

4:20 pm – Write a letter to my sister in Military camp, lay out my diary to plan for the next week, and do some filing that I have been putting off for a while (tax time preparation! Yay.)

5 pm – Do some dishes, check over my Background draft again to add something. Go to my very-rough-Methods section draft to add something that correlates to my in-progress Background draft.

5:30 pm – Check social media to see what happened while I was working. America is not looking very fun right now.

5:40 pm – Partner returns home soon, so I start putting freezer food into the oven, then browse the internet for benign things like Reddit threads, new products from UNIQLO and Muji, check the Japanese news and things to talk about in my weekly catch-up with my mother-in-law.

– Day 'ends' when partner comes home. Unless we have plans to go out and have dinner, we watch TV shows or a movie (Star Trek, Modern Family, Youtube channels, et.c), read from my partner's Psychiatry Synopsis textbook in preparation for his training program entry, and go for a night-time stroll around the block. Sometimes my partner will play a console game like Skyrim while I knit/sketch/chat and watch. We talk about our day over dinner, and then whatever topic randomly comes up thereafter. I typically go to sleep around 10:30/11 pm.
And that's a typical day in my life while I'm in the writing phase of my thesis and working from home! Variations include:
My professor giving me a phone call

Administrative duties that require an hour or two out of the 'office' (getting documents authorised by a Justice of the Peace, seeing a GP, doing groceries, applying for something, visiting the local library to use their cheap printing, etc.)

Meetings (Usually allocated approx. 3 hours)

Interviews (1.5 hours allocated)

Transcribing interviews (3 hours)

'Rest days' where I don't do as much academic work due to poor sleep the night before, or a light workload (visiting my mother-in-law to catch up, visiting the city to explore and re-energise, taking a longer lunch break at a cafe or new pub, attending markets or a local event, visiting the Art Gallery, etc.)

Days where, to compensate for 'rest days,' I do some work on the weekend if I have the energy. This is usually 2-3 hours to attend to whatever was not done Mon-Fri, so that by the following Monday I'm not 'behind' on my work.

Research Assistant work, where I'm calling organisations to arrange interviews, searching for expressions of interest, or following a lead.

Reading 'development' articles, such as 'how to give a good tutorial' and 'ways to improve your writing.' I take a look at these articles if I feel frustrated or 'stuck,' to approach the issue from a new perspective.

Writing blog posts like this one, can take up to half an hour. Why? I don't know, but they do sometimes.
What's your usual routine? How do you handle distractions and your workload? Let me know in the comments! I'd love to see how everyone varies their lifestyle around academic work.
I'll be the first to admit that my workload is currently very light, as I don't yet have a means of paid employment, but when I do, I daresay all the 'wandering around' and extracurricular activities will decrease as I undertake more work.
---
Madeleine Kendrick (@MIKendrick94) is a PhD candidate (Scholarship Recipient, Full-time), an Academic Research Assistant, and a Business Consultant. This story was published on October 25, 2017, on Madeleine's blog, Research & Beyond (available here), and has been republished here with her permission.
Comments
You're looking to give wings to your academic career and publication journey. We like that!
Why don't we give you complete access! Create a free account and get unlimited access to all resources & a vibrant researcher community.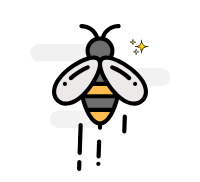 ---
Your Research. Your Life. Your Story.
A magnetic community of researchers bound by their stories
---