Your Research. Your Life. Your Story.
A magnetic community of researchers bound by their stories
Every researcher has a story. What's yours?
How I became a "real" researcher
---
My life as a researcher began when I took up a faculty position to teach mechanical engineering at Saint Louis University right after I passed the board examination and got my license as a Mechanical Engineer. At our university, the only way to secure employment is by acquiring a Master's degree. Before enrolling in the graduate program, I observed the possible courses suitable for me and sought advice to my mentors about what subject to choose. I realized that there were a lot of problems and issues that were affecting the environment of the city that I lived in. So, I chose to pursue a Master's of Science degree in Environmental Engineering, hoping that with my background as a mechanical engineer, I would be able to contribute positively to this environmental endeavor.
I enrolled right away and finished all the necessary courses but the thesis. It was the only requirement that I was yet to meet to fulfill my degree. I distinctly remember feeling several mixed emotions at once-- anxiety, fear, and excitement— because I knew how crucial the thesis was for me to receive my Master's degree. I felt a lot of anxiety and fear that I might be stuck at that stage and never be able to progress (many of my colleagues had stopped because of their unfinished theses). On the other hand, I also felt excited and joyful that I might be able to finish it on time, stop worrying about it, and about getting employed. Of course, I chose to focus on the positive outcome and decided to overcome the challenges that arose and I managed to obtain my Master's degree in Environmental Engineering with honors in just a matter of 2 years. Thank you, Lord!
Obtaining my Master's degree was not easy. Still, I managed to, perhaps because of my enthusiasm and perseverance. I was able to create a study proposal on a relevant problem that was plaguing our society at that time: waste management. Then I started to build my device, while reading a lot of related literature, understanding the parameters that needed to be tested, and, most importantly, thinking about and identifying what would make my research topic novel. While experimenting, I had to find new ways of testing my samples because we didn't have the necessary equipment required for the procedure at our university. The only reliable testing laboratory was outside of our city. So I had to travel every now and then. Given that I was also teaching in the Mechanical Engineering department, time-management and perseverance became essential. I was preparing for my teaching lessons and checking papers during class breaks. Upon reaching home, I would work on my experiments while writing my thesis, little by little. Of course, I also remembered to sleep, even if it would be just for 5 to 6 hours, and make sure I don't neglect some extracurricular activities. I would go to our church every Saturday night to practice drums and keyboard. Sunday was always a rest day for me and I would spend it listening to the word of God and relaxing in God's presence. Sometimes also I will wake up at the middle of the night or early in the morning just to write down the ideas that suddenly come out of my mind on how to solve the problems in my research studies.
At that point, I thought that I had reached a plateau in my career in academia since very few of my co-faculty had their Master's degrees. But I was wrong; it was just the beginning of my life as a real researcher. My adviser, who had already retired, encouraged me to pursue a doctorate. So I enrolled for a PhD in Environmental Engineering. Only then my eyes were opened, and even now my perspective regarding research keeps widening. I realized that obtaining my Master's degree was just the first step for my future studies. Moreover, I realized that the only way to apply theories and improve things was through research. While doing research, as a person who is in the academe, not only do we researchers want to impart knowledge to our students but we also hope to contribute to the existing research in the field and add to the existing body of knowledge as a whole.
To conclude, doing research is tough, heartbreaking, and discouraging, especially when you can't see and value the importance of it. Still, the moment you understand why you are doing it, things become easier. As the saying goes, "whether a research finding is big or small, as long as it contributes to the existing body of knowledge, it should be published." Through my PhD and continuous learning, I was surprised that I was gradually improving my teaching and writing skills as well. I was able to share my experiences with my students. I had the opportunity to present my research findings at local, national, and international conferences, which brought me awards. One of our studies was recently published, and all the hardships were suddenly replaced with joy.
Currently, I'm experimenting and writing my dissertation thesis for my PhD and hope to be published again in a journal of repute. I have experienced my share of failures and rejections, especially in journal publications. But I think these experiences are the norm in the world of research. The moment you decide to not give up and rise in the face of failure to face the challenges in your way, I think you are on the right track.
Thank you for taking the time to read my experiences as a researcher!
Comments
You're looking to give wings to your academic career and publication journey. We like that!
Why don't we give you complete access! Create a free account and get unlimited access to all resources & a vibrant researcher community.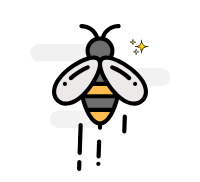 ---
Your Research. Your Life. Your Story.
A magnetic community of researchers bound by their stories
---