Applied Ergonomics: Quick facts and submission tips
---
Aims and scope

Applied Ergonomics publishes contributions that show the application of ergonomics to the 'design, planning and management of technical and social systems at work or leisure'.

Publisher

Elsevier

Frequency of publication

Once in two months (each issue is a volume; six volumes are published a year)

Editorial information

The journal has two editors-in-chief (each is referred to as a co-editor-in-chief), namely P Carayon, who is at the Dept of Industrial Engineering, University of Wisconsin at Madison and K C Parsons, who is at the Dept of Human Sciences, Loughborough University, Loughborough, UK. The journal often publishes special issues and has a 'special content editor,' nine scientific editors, and a large international editorial board (about sixty members).

More information here: www.journals.elsevier.com/applied-ergonomics/editorial-board
CRITERIA FOR PUBLICATION
Applied Ergonomics typically publishes only two types of articles, namely original articles and review articles. The areas covered include applications related to the following domains: office, industry, consumer products, information technology, and military design.
EDITORIAL POLICIES AND SUBMISSION GUIDELINES
All manuscripts must be uploaded through the Elsevier Editorial System after logging in as an author (new authors are required to register first). Visit the home page of the journal at www.journals.elsevier.com/applied-ergonomics and choose the link 'Submit your paper' from the menu on the left side of the page.
MANUSCRIPT REVIEW PROCESS
The journal follows the standard review process. Guidance to reviewers – although not specific to Applied Ergonomics – is available here; prospective authors may also benefit from the guidelines: https://www.elsevier.com/reviewers/how-to-conduct-a-review.
GOOD PUBLISHING PRACTICES
Applied Ergonomics allows the authors the option of 'Your Paper Your Way', introduced by Elsevier some years ago. The option moves the burden of preparing the paper exactly according to the format prescribed by the journal to the revision stage: fresh submissions are accepted as single files (in Word or in PDF) and need not follow a set style, although they need to be consistent.
INDEXING & METRICS
The impact factor for 2014 was 2.023 and the current 5-year impact factor is 2.143.
USEFUL LINKS
Journal homepage: www.journals.elsevier.com/applied-ergonomics
Instructions to authors: https://www.elsevier.com/journals/applied-ergonomics/0003-6870/guide-for...
Editorial board: www.journals.elsevier.com/applied-ergonomics/editorial-board
Reviewing guide: https://www.elsevier.com/reviewers/how-to-conduct-a-review
Published on: May 20, 2016
Comments
You're looking to give wings to your academic career and publication journey. We like that!
Why don't we give you complete access! Create a free account and get unlimited access to all resources & a vibrant researcher community.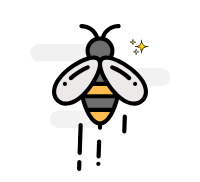 ---
Subscribe to Journal Selection
After writing a research paper, the next step is to find the right journal to publish it. Subscribe and get curated content to find the perfect journal that will give impetus to your research paper and your career.
---