Ask Me Anything session on Open Access: Get all your questions answered during International Open Access Week 2021
---
Update: The Ask Me Anything post with questions and panelist responses is now up! Click here to read it.
Have you always wanted to learn more about open access from experts but never had the chance?
Do you want to understand current trends in open access publishing?
Would you like to know the potential benefits of open access and the things to consider when choosing this model to publish your results?
We know that the levels of awareness related to open access can vary widely across regions. The perceptions and level of adoption of open access can also vary widely depending on regional/institutional open access policies and other factors. While many see immense potential benefits of the open access model, others are still skeptical.
This Open Access Week (October 25 to 31), we bring you an exciting opportunity to ask us any questions you may have and get them answered by a panel of experts through the R Discovery powered Ask Me Anything session.
All you have to do is send us your questions through this form!
We will collect questions until October 24, after which the form will be closed. Once we collate and sort all questions, we will have a panel of experts answer these. We will try our best to have as many relevant and unique questions answered.
Our panelists
Dr. Caroline Sutton
Dr. Caroline Sutton is Director of Open Research at Taylor & Francis. Caroline was one of the founding members of the Open Access Scholarly Publishing Association (OASPA), where she served on the Board until September 2021. Since 2016 she has served on numerous boards and advisory committees within the Open Access and Open Research space, including Chair and member of the Board of Directors of Dryad and as Director with IS4OA (the parent organisation housing the DOAJ), and the Scientific Advisory Board of CESSDA. She was one of the early adopters of open access publishing, having co-founded Co-Action Publishing in 2016, which is now a part of the Taylor & Francis family.
Vrushali Dandawate
Vrushali Dandawate is Head Librarian at AISSMS College of Engineering, Pune, Maharashtra, India, and she holds a Ph.D. degree from Reva University, Bangalore, India. Her research topic is "Open Access E -Resources Development in Asia: A Study." Vrushali was the winner of the ALCTS Online Course Grant for Library Professionals from Developing Countries in 2014 and the INASP open access week competition in both 2015 and 2016. She was invited to OpenCon 2017 in Berlin, Germany, and subsequently worked as a member of the organizing committee for OpenCon 2018 in Toronto, Canada. She also served as an advisory committee member for Open Access Week 2018–2019. She has been selected as an advisory committee member of OpenDOAR and conference committee member of the FORCE2021 Conference, and she is DOAJ ambassador for India.
Andrew Stammer
Andrew Stammer is Director of CSIRO Publishing, the editorially independent publisher owned by Australia's science research agency, the CSIRO. He serves on the Boards of the Australian Publishers Association and of STM the leading global trade association for academic and professional publishers. Previously, he has sold, marketed and commissioned books for various multi-national publishers. He lives in Melbourne, Australia.
The questions and the responses will be published on Thursday, October 28. Watch out this space for updates! So, go ahead and send us your questions—as many as you have!
This event is powered by R Discovery is an AI-powered mobile app that allows you to access the latest research in just a few clicks. You can download the R Discovery app from Google Play or the Apple App Store and get ready for an unmatched literature research experience.
References
1.            Editage Insights. How academics across the globe perceive open access: Insights from a large-scale survey. Editage Insights https://www.editage.com/insights/how-academics-across-the-globe-perceive-open-access-insights-from-a-large-scale-survey (2018).
Comments
You're looking to give wings to your academic career and publication journey. We like that!
Why don't we give you complete access! Create a free account and get unlimited access to all resources & a vibrant researcher community.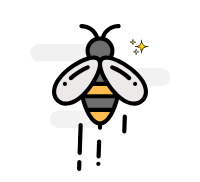 ---
Subscribe to Journal Selection
After writing a research paper, the next step is to find the right journal to publish it. Subscribe and get curated content to find the perfect journal that will give impetus to your research paper and your career.
---