Beyond open access: Sharing research-derived knowledge with society
This interview is part of a Series
This interview is part of a Series
Series
Interview with Dr. John Willinsky
Dr. John Willinsky, Founder and Director of the Public Knowledge Project, is world-renowned for both theoretical and practical contributions to the open access movement. In this interview series, he talks about the importance of sharing knowledge, the inequity of access to research in certain parts of the world and how digital publishing and open-access initiatives might help bridge the gap, and how the open access movement is advancing across the globe.
Read more
---
Dr. John Willinsky is a prominent figure in scholarly communications and known for both practical and theoretical contributions to the open access movement. As an educator, he taught school for a decade in Ontario before entering academia and holds a Ph.D. in Sociology of Education from Dalhousie University and a M.Ed. in Educational Theory from the University of Toronto. He has published many books including the award-winning books The Access Principle: The Case for Open Access to Research and Scholarship (MIT Press, 2006) and Learning to Divide the World: Education at Empire's End (University of Minnesota Press, 1998). Most of his recent research and published works discuss the topic of digital scholarship and open access. His interests include sociology of knowledge; information literacy; intellectual property, learning, and John Locke; and scholarly communication.
Currently, Dr. Willinsky is Khosla Family Professor of Education at Stanford University and Professor of Publishing Studies (Part-time) at Simon Fraser University. Since 2000, he has been Fellow of the Royal Society of Canada and is a foreign associate of the National Academy of Education (U.S).
Dr. Willinsky is Founder and Director of the Public Knowledge Project (PKP), developed in a partnership with Simon Fraser University Library. PKP has developed open source software for the online management and publishing of mostly open access journals and books. Also, PKP is collaborating on journal-development initiatives in Africa, South America, and Asia.
In this first part of our Skype-based video interview, Dr. John Willinsky discusses the changes and challenges in academic communication and talks about public knowledge as an idea that goes beyond simply embracing open access--it embodies the transformative capacity of open access for the whole of society.
As a researcher, you will want to consider the urgent questions raised as Dr. Willinsky explains his notions for a knowledge-based society and the role research must have in it.
Be sure to watch this space for the second part of the interview in which Dr. Willinsky discusses who stands to lose in order for open access to work.
Published on: Jul 04, 2014
Comments
You're looking to give wings to your academic career and publication journey. We like that!
Why don't we give you complete access! Create a free account and get unlimited access to all resources & a vibrant researcher community.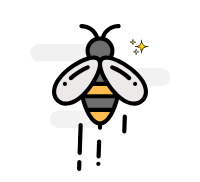 ---
Subscribe to Career Growth
Take a step toward advancing your career by learning more about getting funded, disseminating your research widely, and developing essential skills that will open new opportunities for you to succeed. Subscribe to receive curated content.
---