Careers outside academia: How her PhD helps Woojin Lee give legal advice to bioscience companies
This interview is part of a Series
This interview is part of a Series
Series
Careers outside academia
Graduate students, early career researchers, or even established researchers may sometimes be unaware of opportunities other than the traditional path of academic research. This series aims to introduce them to exciting and rewarding careers that can be pursued outside academia. We bring you interviews with experts from diverse backgrounds who share their experiences from their non-academic journeys and tips on how to transition to these paths.
Read more
---
Dr. Woojin Lee has a PhD in Neuroscience from the Institute of Neurology, University College London, and a Masters degree in Oncology from the School of Molecular Medical Science, The University of Nottingham. She currently works as a legal advisor for bioscience/pharmaceutical companies and artificial intelligence corporations.
Could you tell us a little bit about your professional journey so far and the type of work you have done outside the typical academic career path?
I am an Attorney at Law providing legal advice to biotechnology startups, pharmaceutical companies, institutions, and hospitals. Prior to working as an attorney, I studied neuroscience and worked for a pharmaceutical company where I developed interest in the field of intellectual property. My previous experience and knowledge of science has significantly helped me provide practical legal advice to my clients in the biotechnology field.
 
What helped you make this transition? Did you face any challenges?
I had opportunities to work with legal professionals during my employment at a pharmaceutical company, and it was interesting to realize that my science background was extremely helpful in understanding legal or IP issues in relation to their R&D or commercial/marketing plans. Despite the challenges of having to study a totally different subject for a couple of years (for completing the law school curriculum and bar), I was confident that corporate clients in the biotechnology field would require a legal expert who understands their scientific ideas, research, and even their work culture.
What types of opportunities can PhD students and researchers explore in the non-academic domain you are currently working in?
PhD students or researchers in the biotechnology field could search for various industry-based positions such as those in business development, marketing, and manufacturing and quality control at pharmaceutical companies and biotech organizations. Also, PhD students can work as medical science liaisons (MSLs), maintaining relationships with opinion leaders at various institutions and support the education about and launch of new products. Other options PhD students or researchers may find interesting include those in government institutions where they are recruited to work on policy development or communications. The field of intellectual property can also be explored, for which they will need to obtain a further law degree/qualifications to work as a patent attorney or a legal advisor for clients in their field of expertise.
On the basis of your experience, what would you say are the 3–5 most important points a PhD student or researcher should consider when exploring non-academic career paths?
The transition to a non-academic position can be a very tough decision to make for most of us, and a few things would need to be considered before you make the big move.
First, it is important to consider your long-term goals in life. The reason you want to leave your current academic position should be supported by the right motives for you. You should be sure that your transition will provide you with more fulfilling goals and personal growth in life.
Second, to estimate or find out how competitive you may be in the new field would be helpful. In many cases, the achievements from your academic career may not necessarily be recognized as a success in the non-academic field. You may also experience unexpected rejections or failures if you have not researched enough, and you may need further education or qualifications that complement your achievements to meet your expectations.
Last but not least, financial expectations should be considered. Although we may agree that our income should not be the main factor for our career transition, it still is an important factor for your quality of life, especially if you have family members on board or a relocation is expected for the new job.
Comments
You're looking to give wings to your academic career and publication journey. We like that!
Why don't we give you complete access! Create a free account and get unlimited access to all resources & a vibrant researcher community.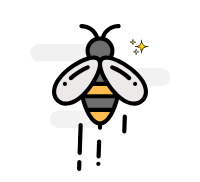 ---
Subscribe to Career Growth
Take a step toward advancing your career by learning more about getting funded, disseminating your research widely, and developing essential skills that will open new opportunities for you to succeed. Subscribe to receive curated content.
---