Cheat sheet: American Medical Association Manual of Style
---
The American Medical Association (AMA) Manual of Style is one of the most widely used style manuals for researchers/authors and editors who work on medical research manuscripts.
It is a voluminous and exhaustive guide that provides advice on many aspects of manuscript preparation, some of which include appropriate use of terminology, nomenclature, units and measures, references, and correct usage.
This cheat sheet has been created to help authors ensure that they can address most of the standard instructions the manual offers on common stylistic issues encountered in medical or biomedical  manuscripts.       
AMA style cheat sheet_Editage_0.pdf
Comments
You're looking to give wings to your academic career and publication journey. We like that!
Why don't we give you complete access! Create a free account and get unlimited access to all resources & a vibrant researcher community.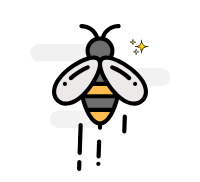 ---
Subscribe to Manuscript Writing
Translate your research into a publication-worthy manuscript by understanding the nuances of academic writing. Subscribe and get curated reads that will help you write an excellent manuscript.
---