China tightens rules for genetic research
---
In 2018, He Jiankui, an associate professor at a university in Shenzhen, China, was arrested for having purportedly created the world's first genetically edited babies using the CRISPR gene-editing technique, in an ethically questionable manner.
In the face of criticism of Jiankui's work from the global scientific community, a Chinese court sentenced him to a three-year imprisonment and began formulating stricter ethical guidelines for research related to genetics. In 2019, some of these guidelines were issued but implemented poorly. Joy Zhang, University of Kent, UK even stated "lack of enforcement" (not laws) as the reason why Jiankai's work was even conducted in the first place. 1
Now, on 21 March, 2022, the Chinese government has issued a stricter set of ethical guidelines2 for research in human and animal genetics—a subject of high interest to Chinese researchers who are concerned about the global reputation of Chinese science with respect to bioethics. The primary aims are to enhance the ethics system, supervise genetic research closely, maintain transparency, and ensure that only highly ethical research is being published.
What major changes will be made?
These aims will be achieved by ensuring that Chinese authorities have firm control on gene banks and genetic information, putting a ban on exporting human genetic resources, and prohibiting foreign elements (individual researchers, universities, agencies) from attaining these resources.2 In other words, no human genetic materials or human genetic resource information will move out of the country, nor will any non-Chinese researcher or organization get access to these.
Ethical reviews and supervision processes will be made stricter. The government has advised Chinese institutions and universities to set up bodies to monitor human- and animal-related research activities and ensure that the research work is "independent, just and transparent."1 They have encouraged universities to include ethics education in their undergraduate and graduate programs. They have also asked them to track and flag any early signs of unethical practices.
What does it mean for international collaborations?
According to Yves Moreau, a computational biologist for genomic medicine, Belgium, "genetic data is the new oil to manage and defend in a geopolitical manner and support its economy."1
Moreau explained that as per the guidelines, international collaborations between Chinese researchers and foreign researchers/institutes will be possible if the foreign body provides the data's copy and its backup to the Chinese body it has collaborated with (thus, indirectly to the government).
"It is rather positive that in these regulations there are a number of mechanisms that clarify the process by which the data can, under appropriate circumstances, be moved out of the country, and that will give a form of legal certainty to, for example, Chinese researchers to collaborate with foreign partners,"1 without flouting China's ethical guidelines, stated Moreau.
Referring to its genetic resources as "strategic," the Chinese government made it clear that by greater involvement in and control of the country's genetic research will leverage the country's position in genetic research and any international collaboration in this field.
References
1. New genetic research rules: What impact on collaboration? University World News. https://www.universityworldnews.com/post.php?story=20220407145532404 (7 April, 2022).
2. The General Office of the Central Committee of the Communist Party of China and the General Office of the State Council issued the "Opinions on Strengthening the Ethical Governance of Science and Technology". Xinhua News Agency. http://www.gov.cn/zhengce/2022-03/20/content_5680105.htm (20 March, 2022).
Comments
You're looking to give wings to your academic career and publication journey. We like that!
Why don't we give you complete access! Create a free account and get unlimited access to all resources & a vibrant researcher community.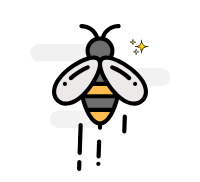 ---
Subscribe to Conducting Research
Conducting research is the first and most exciting step in a researcher's journey. If you are currently in this stage of your publishing journey, subscribe & learn about best practices to sail through this stage and set yourself up for successful publication.
---