Choose the best format for presenting your research data: tables, figures, and text
---
One of the most difficult aspects of research manuscript preparation is deciding whether your findings should be presented through tables, figures, or text. The tips listed below will help you make a more informed decision:
Use a table to
Show many and precise numerical values in a small space

Compare/contrast values or characteristics of items that are related or that share several characteristics or variables

Show the presence or absence of specific characteristics
Use a figure to
Show trends, patterns, and relationships across and between data sets, when the trend is more important than the precise data values

Summarize the results of your research

Visually explain a sequence of events, phenomena, characteristics, or geographical features
Use text when
The data you intend to present is not relevant to the main findings of your study

The data is not too complex or large, and can be easily incorporated in your manuscript

Your data, if presented as a table, would warrant only 1 or 2 columns
Once you have selected the appropriate format for data presentation, the next step is to ensure that the tables and/or figures in your research paper are visually appealing and present your data in a clear, concise, and effective manner.
The following article offers a comprehensive tutorial on presenting scientific tables and figures: Tips on effective use of tables and figures in research papers.


Related reading -
The complete guide to writing a brilliant research paper
Published on: Sep 19, 2014
Passionate about scholarly publishing, always looking to have memorable conversations with researchers and industry professionals across the globe
See more from Jayashree Rajagopalan
Comments
You're looking to give wings to your academic career and publication journey. We like that!
Why don't we give you complete access! Create a free account and get unlimited access to all resources & a vibrant researcher community.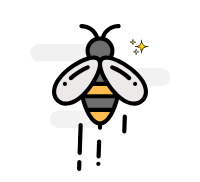 ---
Subscribe to Manuscript Writing
Translate your research into a publication-worthy manuscript by understanding the nuances of academic writing. Subscribe and get curated reads that will help you write an excellent manuscript.
---