Considering presenting a paper at a scholarly conference? Choose carefully
---
Most researchers are aware of predatory scholarly publishers. However, predatory scholarly conferences pose a new threat to scholarly communications as researchers find themselves inundated with spam emails soliciting their attendance at these meetings. All researchers should become aware of the dangers of submitting their work to and attending questionable, low-quality, and even predatory scholarly conferences.
Scholarly conferences originated as a function of scholarly societies, usually non-profit associations of researchers in a single field. Conferences provide a venue for sharing new research findings, learning about others' new research and discoveries, and networking with colleagues with common research interests. Nowadays, many conferences around the world are mimicking those held by traditional scholarly societies but are organized for profit rather than to further research and collaboration in the field.
Academic institutions give credit to researchers whose papers are selected to be presented at conferences, and the selection process is usually stringent. But just as predatory journals usually accept all papers that come their way, predatory conference organizers accept most or all of the abstracts that researchers submit, so they can earn money from the conference registration fees.
Here are some typical characteristics of questionable conferences:
They are broad in coverage and typically combine several research fields into one conference.

The conference uses spam email to solicit papers and registrations and send a barrage of such emails to researchers. These usually use free email addresses as their chief method of contact, for example, conference@gmail.com.

Information about the conference organizer is unclear or missing from the conference website, or the organizer is not a well-known and reputable association.

Researchers submitting abstracts for peer-reviewed conference presentations usually receive word of acceptance very quickly (generally less than four weeks).
Researchers who have mistakenly registered for and attended these predatory conferences report that the organizers typically hold several conferences simultaneously at the same hotel in popular tourist destinations, while promoting the location as an incentive for registrations. They also liberally dole out awards such as "Best Paper Award" to many or all of the attendees, with notices like "5-10% of the accepted papers will be selected as Best Papers. The Best Papers list will be announced in the conference program."
Some predatory publishers organize scholarly conferences as a side business for additional revenue. They may encourage conference attendees to convert their presentations into scholarly article manuscripts and guarantee publication on submission to one of their own journals, for which the publisher may charge an additional article-processing fee.
Librarian Dana Roth at Caltech has a list of questionable conferences called Conferences - spammed and ?? However, one problem unique to conferences is that their websites appear suddenly and then disappear shortly after the event is over, so any list of questionable conferences is sure to be incomplete.
In general, researchers should be wary of solicitations for conference attendance and opt to attend conferences organized by respected scholarly societies. Like publishing an article in a low-quality journal, presenting at a predatory conference can not only cost you monetarily but may also damage your reputation in the long run.
Published on: Jul 29, 2015
Founder of the now defunct Beall's List of Predatory Publishers. Known for his work on increasing awareness of and discussions around predatory open access publishing.
See more from Jeffrey Beall
Comments
You're looking to give wings to your academic career and publication journey. We like that!
Why don't we give you complete access! Create a free account and get unlimited access to all resources & a vibrant researcher community.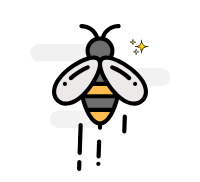 ---
Subscribe to Career Growth
Take a step toward advancing your career by learning more about getting funded, disseminating your research widely, and developing essential skills that will open new opportunities for you to succeed. Subscribe to receive curated content.
---