What you need to know about hijacked journals
---
Journal hijacking is among the latest additions to the growing kitty of scholarly publishing fraud. Hijacked journals steal the identity of legitimate journals by copying their name, International Standard Serial Number (ISSN), and other metadata, creating a cloned website that is nearly indistinguishable from the authentic one.
The journal clone tends to appear above the search results of the legitimate journal in web searches. This tricks authors into choosing fake journals for submitting their work. "Brandjacking" of longstanding, reputable journals aims to con researchers into publishing with them without offering peer review or editing and to extract exorbitant fees.1-3
A brief history of journal hijacking
The phenomenon of journal hijacking was noticed for the first time in 2011 by Iranian researchers led by Mehdi Dadkhah.4 Thereafter, Dadkhah's group has been tracking the developments in this area and reporting instances of counterfeit journals.2,5By cloning valid details of reputed journals, the forged sites look so convincing that these hijacked journals manage to hoodwink indexing databases and academic metrics companies.1,2
According to anecdotal reports,6 journal hijacking increased during the COVID-19 pandemic, mirroring the trend of cybercrime globally.7 Hijacked journals have recently come back into focus, thanks to the alarming discovery of hundreds of papers from hijacked journals in the World Health Organization (WHO)'s official collection of COVID-19 papers.
Research fellow Anna Abalkina found 383 papers from three hijacked journals in WHO's COVID-19 Global literature on coronavirus disease database (https://bit.ly/WHO_COVID_lit_database).8 The journals were indexed in Elsevier's Scopus, but they harbored bizarrely out-of-scope articles. For example, a linguistics journal featured papers on COVID-19, nutrition, and gestational anemia. A blog post by Retraction Watch reported this scam, after which Scopus removed the papers; officials at WHO appear to be working to resolve the issue in their database.
Hijacked journals versus predatory journals
Cloned journals are similar to predatory journals in that both models exploit the open access model to make profits, with no regard for the integrity of science. Both types of journals offer typical predatory promises of rapid publication, with no manuscript review or fake peer review.
On the websites of both types of journals, the contact details of the publisher are missing or fake, and misleading profiles of editorial board members and ambiguous descriptions of a journal's impact factor are provided.
Predatory journals are completely fake titles and might not manage to pervade reputable indexing.2 Meanwhile, hijacked journals carefully imitate the content of pre-existing journal titles. Herein lies the biggest difference from predatory journals. Hijacked sites of legitimate journals even deceive scholarly indexing databases, which unwittingly include their content.1,2 This perpetuates the ruse, because scholars trust such databases and, thus, the journals in them.
Further, hijackers target journals for which the authentic website is non-existent or difficult to find. Non-English journals run by small publishers, as well as print-only journals that do not have official homepages to begin with, are ideal candidates for identity theft.2Some of these journals even clone or recycle published material to produce a "fictitious archive" to appear genuine.9
The sophistication of the deception makes it easy for even the most seasoned researchers to fall prey to this system. As a result, hijacked journals are more likely to receive papers than predatory journals are, rendering journal hijacking more damaging than predatory journals.
Negative impacts of submission to

hijacked journals
Researchers need to be aware of these journals to prevent their valuable work from getting lost to duplicitous annals. The pitfalls of publishing in hijacked journals are as follows.
Financial losses
Submission to duplicate journals is an enormous waste of resources. Researchers lose their money, time, and precious research work to these fake outlets.
Contamination of the scientific record and ripple effect
Papers published in hijacked journals add non–peer-reviewed and poor-quality material. Articles appearing in hijacked journals even get cited by legitimate journals,10 propagating inauthentic science. Such fraud gravely affects the validity and reliability of scholarly literature, having harmful repercussions, particularly in the fields of health and medicine.2
Tarnished reputation
Having one's papers appear in predatory or hijacked journals, which lack rigorous peer review, affects a researcher's publication record and reputation. Even if a researcher unwittingly falls prey to predatory practices, it might reflect poorly on them: perhaps the author wanted to rapidly expand their list of publications?
Publishing with such journals only encourages and empowers fraud agencies further.
Know the tell-tale signs of hijacked journals
Literature and checklists informing researchers about predatory publishing are widely available.11,12 However, hijacked journals have been relatively less discussed in academic circles.2
Here are some pointers to identify hijacked journals:
Check the usual predatory hallmarks, which are common to predatory journals as well, e.g., beseeching calls for papers received through email, absurdly wide scope, guaranteed publication, ambiguous statements on author fees, and dead links on the website.12

Search and verify the journal's website using different search engines and identify instances of multiple, different-looking sites for the same journal.

Check the DOIs of papers appearing in the journal to verify the authenticity of the journal or publisher, as well as the ORCIDs of the editorial board members and of authors whose work appears in the journal.

Where known, check for dubious IP addresses known to host other hijacked journals and suspicious domain registration (e.g., recent registration despite the original journal being active for years).

Track available lists of predatory journals or journals of dubious nature, e.g., Cabell's

Predatory Reports (

https://www2.cabells.com/about-predatory

), and the open list

 https://scholarlyoa.com/hijacked-journals/).

Identify

journals that have been removed from the DOAJ list because of "suspected editorial misconduct by publisher" (

https://blog.doaj.org/2014/05/22/doaj-publishes-lists-of-journals-removed-and-added/

).

Hijacked journals often appear among the top results of an online search for their authentic counterparts. So, it may be a good idea to not look a journal up directly on a search engine but visit an aggregator site, like a reputable journal index, and then visit the journal from there. While some hijacked journals may still make their way into these lists, this approach can reduce the chances of you ending up at the websites of these journals.
One such list is maintained by Researcher.Life—Global Journal Database—a comprehensive list of journals across disciplines. This database includes journals indexed in WoS, DOAJ, and Scopus, and provides users with information/links to critical details about a journal (publisher name, editorial team, article charges, etc.).
Predatory agencies keep evolving wilier ways to dupe authors. Increasing awareness of possible fraud, particularly among early career researchers, is imperative to safeguard them from such malicious scams.
Senior researchers should educate members of their team to be vigilant and follow pre-emptive measures to stay ahead of fraudsters. Judicious use of social media, careful scrutiny of academic databases and indexes, and alertness to any suspicious activity are advised. Lists of suspicious journals keep getting updated, so researchers should stay aware of changes in such lists.
References
1. Butler, D. Sham journals scam authors. Nature 495, 421–422 (2013).
2. Dadkhah, M., Borchardt, G. Hijacked journals: an emerging challenge for scholarly publishing. Aesthetic Surgery Journal 36, 739–741 (2016).
3. Grove, J. Hijacked journals 'siphon millions of dollars' from research. Times Higher Education https://www.timeshighereducation.com/news/hijacked-journals-siphon-millions-dollars-research (2021).
4. Jalalian, M., Dadkhah, M. The full story of 90 hijacked journals from August 2011 to June 2015. Geographica Pannonica 19, 73–87 (2015).
5. Dadkhah, M., Maliszewski, T., Teixeira da Silva, J.A., et al. Hijacked journals, hijacked web-sites, journal phishing, misleading metrics and predatory publishing: actual and potential threats to academic integrity and publishing ethics. Forensic Science Medicine and Pathology 12, 353–362 (2016).
6. Sharif, S. How to catch fake/cloned/predatory journals in academics. YouTube. https://www.youtube.com/watch?v=9KAZpKP5D4E&t=683s (2021).
7. Interpol. Global landscape on COVID-19 cyberthreat. Interpol
https://www.interpol.int/en/content/download/15217/file/Global%20landscape%20on%20COVID-19%20cyberthreat.pdf (2020).
8. Retraction Watch. WHO COVID-19 library contains hundreds of papers from hijacked journals. Retraction Watch https://retractionwatch.com/2021/08/16/who-covid-19-library-contains-hundreds-of-papers-from-hijacked-journals/ (2021).
9. Abalkina, A. Detecting a network of hijacked journals by its archive. Scientometrics 126, 7123–7148 (2021).
10. Retraction Watch. How hijacked journals keep fooling one of the world's leading databases. Retraction Watch https://retractionwatch.com/2021/05/26/how-hijacked-journals-keep-fooling-one-of-the-worlds-leading-databases/ (2021).
11. Majumder, K. Beware of predatory publishers! A checklist to help you choose authentic journals. R Voice https://voice.researcher.life/discussion/48/beware-of-predatory-publishers-a-checklist-to-help-you-choose-authentic-journals (2021).
12. Hayward, A. Infographic: 10 Point checklist to identify predatory publishers. Editage Insights https://www.editage.com/insights/10-point-checklist-to-identify-predatory-publishers?refer-type=infographics (2017).
Sunaina did her masters and doctorate in plant genetic resources, specializing in the use of molecular markers for genotyping horticultural cultivars
See more from Sunaina Singh
Comments
You're looking to give wings to your academic career and publication journey. We like that!
Why don't we give you complete access! Create a free account and get unlimited access to all resources & a vibrant researcher community.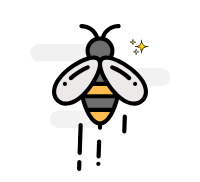 ---
Subscribe to Journal Selection
After writing a research paper, the next step is to find the right journal to publish it. Subscribe and get curated content to find the perfect journal that will give impetus to your research paper and your career.
---