Journal selection guide: Questions you should ask to make the right choice
---
In the race to publishing success, journal selection is one of the most confusing, yet crucial, hurdles researchers have to jump. Finding the right fit is not easy with more than 42,500 peer-reviewed journals and 11,811 open-access journals.1 Long turnaround times on submission, high rejection rates because of a mismatch with journal scope, and the growth in the number of predatory journals have only made this task more difficult. In fact, the journals you publish your work in can, directly or indirectly, affect your researcher career, funding success, and professional reputation, which is why it's important to choose a reliable target journal. To simplify your journal selection process, we've put together the key points to consider and questions to ask when choosing a target journal for manuscript submission.
There are thousands of journals to choose from, Elsevier alone publishes about 2,500 active journals,2 so start by narrowing down your options. First, review the journals you read for your own research or do a literature search for articles with a similar scope and impact as yours and see where they're published. Be sure to tap your network of colleagues, advisors, and association members for recommendations and do an online search, using relevant keywords, to identify top journals in your subject area.
Another important thing to know is that journals can be very specific about their subject area, some focus only on a particular aspect within a larger field of study, so be sure to do a comprehensive review before you choose a journal. Browse official websites to learn more about the journal's aims and scope, including restrictions on the type of articles accepted, before you decide to submit or you face almost certain rejection. Apart from picking a journal that gives you the best chance of acceptance, it is important to ensure that your research is also easy to find and consume. Here, the journal's visibility, audience, readership and impact are key considerations in your journal selection journey. One way to do this is by checking if your target journal is indexed in subject-specific databanks, included in electronic databases, and available online. Also find out how well known or read the journal is, and how well it compares with others who publish similar research.
Fig 1: Mean importance given for each factor by researchers in medicine and social sciences.
*Source: Journal selection criteria in an open access environment: A comparison between the medicine and social sciences, Wiley Online Library.
Once you complete the above checks, you will likely have eliminated unsuitable journals from your list. This is where you fine-tune your journal selection process by reviewing key aspects such as the author guidelines, time taken for decisions and publication, publication charges, open-access options, the peer review process, and the journal's acceptance and rejection rates. These fundamental checks will help you come up with the top three journals for your research. Expert tip: Some publishers allow manuscripts to be transferred between journals under its portfolio; so, considering journals that have this option might help you save time with resubmissions, reformatting, and, in some cases, even peer reviews.3
Weed out predatory journals with 3 extra checks
In your journal selection process, you may come across some new or fairly unknown publications and wonder if they are trustworthy. Do these three essential checks to ensure your choice is reliable.
1:  Evaluate the journal website for language and grammar errors because they are an important indicator of the journal's professional standards. Additionally, predatory journals usually charge for submissions and end up not publishing your work, so ensure the author fees are clearly mentioned.
2: Check the journal's publishing process to ensure your article is put through the requisite editorial and peer review checks; here, it is a good idea to look through previous issues of the journal to evaluate how good the articles are. Also, check if the journal's contact details are complete and ask your supervisors or colleagues about the journal to find out how well know it is in your field.
3: See if the journal is a member of the Directory of Open Access Journal (DOAJ), Committee on Publication Ethics (COPE), Open Access Scholarly Publishers Association (OASPA) or International Association of Scientific, Technical and Medical Publishers (STM) by checking their websites or writing to them directly. These top professional bodies verify journal standards and act as an additional check in your journal selection process. Predatory journals also tend to send out phishing emails asking individuals to submit their articles or become a member of the editorial team, so it is a good idea to check if the editorial board includes well-known experts.
While these key points and checks will help authors simplify and streamline the journal selection process, it is not an exhaustive list. There are many other deciding factors when picking a journal for your work, including personal preferences. While experienced researchers may be able to recognize scammers, it's difficult if you're just beginning your researcher career or are an international author. If you're looking for a good starting point, check out R Pubsure's new feature that recommends the most relevant journals for your research, even as it evaluates your manuscript's submission readiness.
What does R Pubsure do?
With a deep understanding of publishing challenges, R Pubsure offers solutions that support and guide authors on their researcher journey. Safe, secure, and free, its AI algorithm assesses your manuscript's readiness in minutes, presents you with a detailed report on how you can improve your work, and delivers the R Pubsure Certificate of submission readiness to top-scoring papers. Now, R Pubsure is taking things one step further by introducing its Journal Recommender. Through this feature, your manuscript is reviewed to identify its key concepts, which are then weighted to create a semantic fingerprint. The advanced AI-powered platform then scans this information against its database of verified journals to find the top three journals that are most suited for your research paper. This new helpful feature, in addition to R Pubsure's easy manuscript submission readiness check, will help authors submit with confidence.
Even brilliant, high-impact work faces certain rejection if it doesn't align with the journal's aims and scope, which makes a well-thought out journal selection plan your best bet. If you're looking for the right home for your work, and want to be assured of submitting a publication-ready manuscript, save time by turning to R Pubsure, which will simplify and streamline your submission journey!
References:
R. Johnson, The STM Report – An overview of scientific and scholarly publishing. Fifth edition, International Association of Scientific, Technical and Medical Publishers, 2018. Available online at https://www.stm-assoc.org/2018_10_04_STM_Report_2018.pdf
T. Reller, Elsevier publishing – a look at the numbers, and more. Elsevier Connect, 2016. Retrieved from https://www.elsevier.com/connect/elsevier-publishing-a-look-at-the-numbers-and-more
Journal selection and submission. Springer, as of July 2020. Retrieved from https://www.springer.com/gp/authors-editors/authorandreviewertutorials/submitting-to-a-journal-and-peer-review/journal-selection-and-submission/10534960
Senior writer, editor and mentor with a passion for weaving words into compelling content for academics in the sphere of science communication and scholarly publishing
See more from Elizabeth George
Comments
You're looking to give wings to your academic career and publication journey. We like that!
Why don't we give you complete access! Create a free account and get unlimited access to all resources & a vibrant researcher community.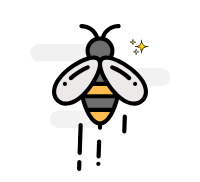 ---
Subscribe to Journal Selection
After writing a research paper, the next step is to find the right journal to publish it. Subscribe and get curated content to find the perfect journal that will give impetus to your research paper and your career.
---