Your Research. Your Life. Your Story.
A magnetic community of researchers bound by their stories
Every researcher has a story. What's yours?
Do I really have what it takes to succeed at doing what I love?
---
Last week, I had an enlightening conversation with one of my colleagues (who happens to also be a dear friend), and she mentioned that she finally felt she'd discovered her passion in life. Her inspirational words rang deep within me. In that moment I remembered that I, too, have a passion and sense of belonging in this world, only I had allowed my fear and worries to diminish my spirit. From a very young age, I was always fascinated with science and I had a certain naiveté in life that allowed me to be incredibly optimistic. I appreciated the challenges and difficulties I faced when I was learning natural sciences. Furthermore, I was given an experience with cancer that ignited my passion and bolstered my motivation to choose a path in science despite being faced with the challenges of being a first-generation college student.
Education is certainly a privilege. My passion in life has always involved science and my wish from a very young age was to be involved in somehow making cancer therapeutics better. Without my education, I would not be able to pursue my passion in life. Upon entering college, I was fortunate enough to continue having brilliant and supportive science teachers and discover what's really going on in the life of a scientist (or researcher). During college, I learned what a PhD was and how one could be paid (at least in STEM fields) a liveable wage to obtain this high degree. I remember thinking, "Wow, if I study hard and work hard enough, this is definitely possible!" I was flabbergasted by the idea that I could be paid to obtain a degree and specialized training to do what I was most passionate about in life.
I think I was prepared, at least in some ways, for the difficulties of graduate school. What I wasn't prepared for, was the realization that these difficulties that I faced during graduate school would make me doubt my passion in life. During grad school, particularly in my third year, I internalized the challenges I faced in research and began to question if I really had what it took to "succeed" in doing what I thought my greatest passion was. Mindfulness meditation has woken up my inner spirit from its slumber where it had been resting after being burdened by increasing self-doubt. In my experience, mindfulness meditation has not only lifted the veil from my eyes, but has also begun to strengthen my mind. Altogether, my practice of mindfulness has provided me with clarity once more and self-confidence to believe in myself and continue doing what I love.
"Let the beauty of what you love be what you do." – Rumi
---
Amanda Renee Clark (@ARClark16) is a PhD student in chemical biology in the Greater Boston area. This story was published on July 28, 2018, on Amanda's blog, Mindful Path to PhD (available here), and has been republished here with her permission.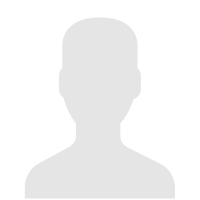 Comments
You're looking to give wings to your academic career and publication journey. We like that!
Why don't we give you complete access! Create a free account and get unlimited access to all resources & a vibrant researcher community.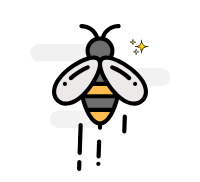 ---
Your Research. Your Life. Your Story.
A magnetic community of researchers bound by their stories
---