Do you feel the same way about us?
Series: Part04 -
---
We love hearing from you! As part of our four-year anniversary celebrations, we reached out to many of you asking you to share your thoughts and opinions on Editage Insights. And we were delighted that so many of you shared heart-warming responses.
We would like to share some of these messages from our readers with the entire Editage Insights community. Here's what a few of your fellow community members had to say!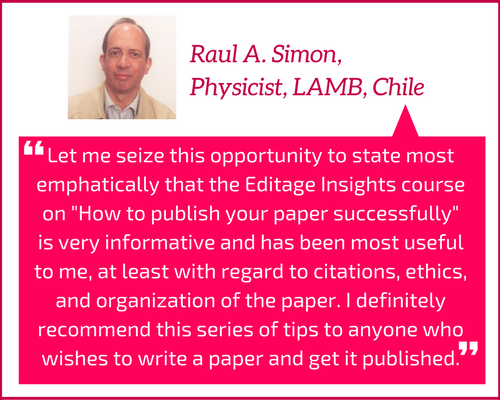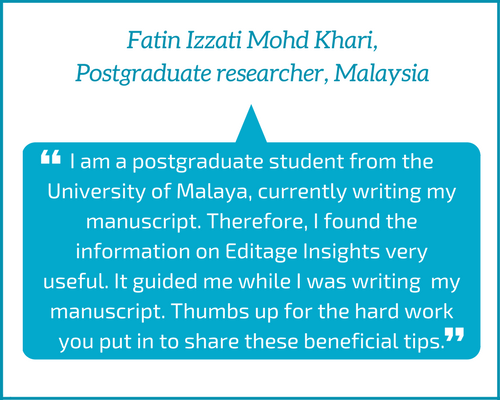 Fatin Izzati Mohd Khan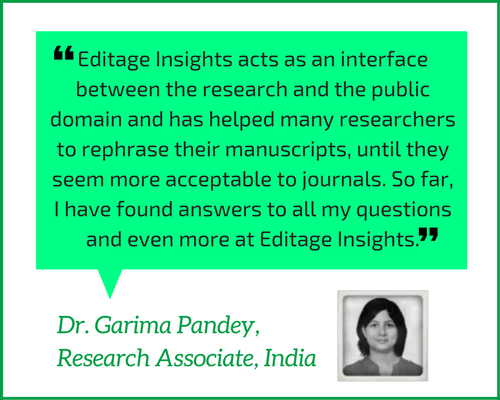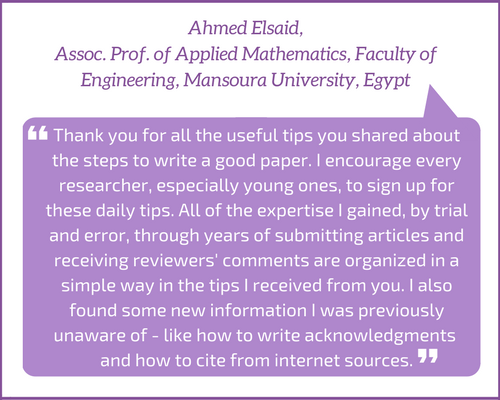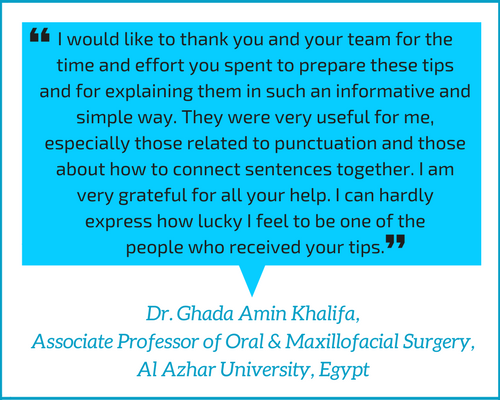 Wondering where you can find the insightful tips mentioned in some of these messages? Sign up for our Coffee-Time Course on Writing a Manuscript in the IMRAD Format today!
We are extremely grateful to all of our readers who took the time out to pen down their thoughts about us! Would you like to share your thoughts about Editage Insights? Write to us at insights@editage.com