Does WHO you are influence HOW you conduct peer review?
Peer reviewers play a vital role in ensuring the robustness of the research that gets published. As an author who's received peer reviewer comments or a peer reviewer who's evaluated research papers, have you wondered how much does objectivity and subjectivity influence the decision making of peer reviewers?
Join this session as we've invited some great panelists who will converse about:
The history of peer review and how it has evolved over the years

How one's personal identity comes into play when one's looking at someone else's work and how personal identity can add value and enrich the way researchers handle peer review

The changes we need to make to ensure peer review embraces the identity of those involved

How the peer review process can be fine-tuned to ensure that personal/social identity adds to the objectivity of the process while minimizing inherent biases
Date: September 24, 2021
Time: 14.00 UTC | 10.00 AM EST
Fill up a sign-up form to join this and all other Peer Review Week 2021 panel discussions
About the panelists
Lou Peck – Published author, Chair of CILIP Cymru Wales Committee and ALPSP Membership and Marketing Committee, and CEO of The International Bunch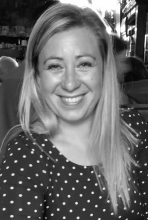 Lou Peck is a published author with an established career of over 20 years in academic publishing. Starting out as a consultant in 2016, Lou continues to works closely with libraries, institutions, societies, publishers and intermediaries. In 2019 Lou founded the consultancy The International Bunch to offer three core services: marketing; advisory; and progressive thinking. Lou chairs CILIP Cymru Wales (a library committee) and ALPSP Membership and Marketing Committee (a publisher committee) and was Co-chair of Peer Review Week 2020. Lou believes passionately in giving people an opportunity to feedback, improving user experience and working together to do better. Lou lives in Wales in the UK with her family and small 'zoo'.
Dr. Aileen Fyfe - Professor of Modern History at University of St Andrews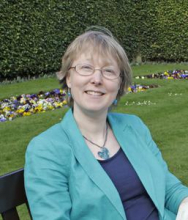 Dr. Aileen Fyfe is Professor of Modern History at University of St Andrews. Aileen's research focuses upon the history of science and technology, particularly the communication of science, and the technologies which made that possible. Most recently, she has been investigating the history of academic publishing from the seventeenth century to the present day; this includes the financial models underpinning scientific journals, as well as their editorial and reviewing processes. From 2013 to 2017, Aileen led an AHRC-funded project on the world's oldest scientific journal, the Philosophical Transactions of the Royal Society of London. This has enabled her to provide a historical perspective on contemporary debates about open access, peer review and the future of scholarly communications. She was lead-author of the 2017 briefing paper Untangling Academic Publishing: a history of the relationship between commercial interests, academic prestige and the circulation of research. Aileen is working on a history of paperwork, statistics and publishing in Victorian Britain, and one day, hopes to return to her work on guidebooks, and the links between natural history and tourism.
Sneha Kulkarni (Moderator) – Editor-in-Chief, Editage Insights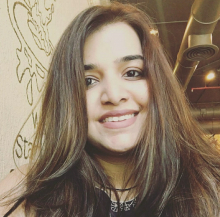 Sneha is Editor-in-Chief of Editage Insights, a multilingual knowledge and experience sharing platform for researchers and others involved in scholarly publishing. Having worked closely with researchers around the globe for nearly a decade, she understands the challenges they face in their research journey. In her current role, she develops and designs content to help researchers in achieving their career goals. Sneha avidly follows the discussions on the latest goings-on in scholarly publishing and often shares her views on them through discussion and comment articles. She has published guest posts on well-known scholarly platforms such as The Scholarly Kitchen, London School of Economics' Impact blog, and Wiley's blog among others. She has also served as a peer reviewer. When not working, she loves to bake and travel.
Fill up a sign-up form to join this and all other Peer Review Week 2021 panel discussions