Editage releases global author survey with critical insights for scholarly publishers
This article is part of a Series
This article is part of a Series
Series
Editage global author survey
A large-scale global author survey conducted by Editage highlighted the perspectives of academic authors on a broad range of topics related to scholarly publishing. Nearly 7,000 authors offered their views on publication processes, journal communication, ethical issues, open access, and the changes they would like to see in journal publishing. This series covers the main report based on the overall findings and several follow-up articles and reports that took a deep dive into specific topics.
Read more
---
Editage has released a comprehensive report showcasing the perspectives of academic authors on a broad range of topics related to scholarly publishing. This report is unique in that it captures the views of almost 7000 authors worldwide, with over 2000 of these being from China, the world's leading producer of research output. Most of the respondents are early-career researchers from non-Western, non-English-speaking countries—an author segment that international publishers and journals are increasingly looking to engage with but seldom get access to at such a large scale.
The report, titled, "Author Perspectives on Academic Publishing: Global Survey Report 2018" provides insights into the following aspects:
Challenges that authors face at different stages of academic publishing, from manuscript preparation to responding to peer reviewer comments

The level of awareness authors have about ethics-related issues such as plagiarism and authorship

Authors' attitudes toward open access

Authors' views on and experiences with peer review

The most pressing concerns in scholarly communications that authors would like to see addressed
In addition to several systemic developments, the scholarly publishing space has been seeing an explosion of submissions from non-native English-speaking authors. International publishers are making concerted efforts to adapt to this demographic shift and find ways to engage better with this author segment. This report is therefore well-timed.
Here's what Clarinda Cerejo, Editor-in Chief, Editage Insights (the knowledge and education arm of Editage), had to say: "Through our 16 years of experience working with non-native English-speaking authors, we have developed an unparalleled depth of understanding of the challenges they face in getting published in international English-language journals. This report is an effort to serve both authors and publishers better by filling a potential knowledge gap and thus helping to better align the efforts of all stakeholders in the academic publishing system."
In what has emerged as a time of flux for academia and the whole of scholarly publishing, this report sheds light on firm ground for academic publishers to build an author-facing foundation on. Specifically, it lends voice to the needs of a growing swathe of authors from non-native English-speaking research geographies.
The report can be downloaded here Author Perspectives on Academic Publishing: Global Survey Report 2018 and shared using #EditageAuthorSurvey.
Published on: Oct 10, 2018
Comments
You're looking to give wings to your academic career and publication journey. We like that!
Why don't we give you complete access! Create a free account and get unlimited access to all resources & a vibrant researcher community.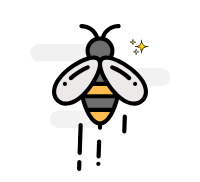 We're making improvements to this page, so you may not be able to complete this action. Please send your query to us on insights@editage.com and we will respond soon.