Your Research. Your Life. Your Story.
A magnetic community of researchers bound by their stories
Every researcher has a story. What's yours?
From the diary of a PhD student
---
If I were to honestly describe how I feel most days presently, it'd be overwhelmed, achy, exhausted, and as if my head is about to explode at all times. At the end of each day, I just want to neck a glass of wine, or when I'm feeling more adventurous, a herbal tea, and crawl into bed. There is also this overwhelming desire within me to escape everything and immerse myself in nature. 
They weren't lying when they said doing a PhD is challenging. It's not even difficult in the obvious ways, but in the more subtle, chip-away-at-you sort of ways, whereby you just have to hope that the transformation won't be into a crumbling human, but instead into a chiseled, stronger, more resilient version of your previous self. I can't even explain exactly what it is that makes this such a weighty task, but it just is. 
However, I also feel like I am doing something worthwhile; if this were easy, it'd be pointless. I get through the toughest phases by appreciating every little good thing in my life, letting my bones rest, building myself up both mentally and physically, and remembering that there is more to life than work – I let go. I'm so lucky that my life is filled to the brim with love, friendship, and support, so I know I'll be okay. But, more importantly, I know I'll be okay because I have me, and I trust me to keep it together and keep moving forward one step at a time.
I have such a busy year ahead already; and the best thing I can do is take it a day, an hour, a minute at a time. 
Hot chocolate/cold gin also helps.
I guess this is my first proper post on the depths of mental health.
I have a really important meeting tomorrow with my water companies, which, if all goes to plan, will result in a big push forward in the project. Therefore, I don't want to talk about anything else this week. Out-letting is helping me cope.
P.S. Wearing bad**s heels and lipstick to a tough meeting is also a win.
---
Anastasia Doronina is a PhD researcher in Water Engineering. This story was published on January 28, 2019, on Anastasia's blog, The Diary of a PhD Student (available here), and has been republished here with her permission. 
Comments
You're looking to give wings to your academic career and publication journey. We like that!
Why don't we give you complete access! Create a free account and get unlimited access to all resources & a vibrant researcher community.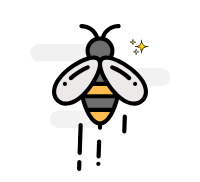 ---
Your Research. Your Life. Your Story.
A magnetic community of researchers bound by their stories
---