How early career scientists can build a successful career
This interview is part of a Series
This interview is part of a Series
Series
Interview with Dr. Tida Ge
Decorated Chinese soil science researcher and prolific author, Dr. Tida Ge talks to Editage Insights about his struggles as an ESL author to publish in international English-language journals. He shares his view on how non-native English speakers can overcome some of the challenges they face while publishing in international journals. Dr. Ge also provides useful tips for early career scientists to improve their chances for research success and talks about the measures taken by China to bring about reforms in its research system.
Read more
---
Dr. Tida Ge represents the new generation of scientific research in China. His talent has been recognized through a number of honorable awards. He was also a visiting scholar at Bangor University (UK) and Enhime University (Japan). Dr. Tida Ge holds a PhD in Plant Sciences from Shanghai Jiao Tong University, China. His major research has focused on understanding below-ground processes with specific focus on nutrients behavior in soil-plant-microbial systems. Currently, he serves as the Deputy Director at the Institute of Subtropical Agriculture, Chinese Academy of Sciences. (Please read the first part of this interview for a full bio.)
In the first part of our interview, Dr. Tida Ge discussed how non-native English speakers can overcome some of the challenges with international academic publishing. In this concluding part, Dr. Ge provides useful tips for early career scientists to improve their chances for research success and talks about the measures taken by China to bring about reforms in its scientific research system.
Soil research requires intensive on-site study. You also manage several projects. How do you make time to keep up with recent literature in your field or learn about the latest breakthroughs in soil science?
By reviewing published articles in my field's mainstream journals, I get to know what people in my area of research are working on. I also make use of the free topic-based subscription alerts offered by various portals such as Science Direct. The journals I subscribe to send me weekly updates of the latest articles in the fields I choose. By browsing these, I keep track of the progress made by top experts in my research area across the world. This is one way to find out what's happening on the research side.
You have conducted research in the UK and Japan as well as worked with researchers from other countries. Do you find their thinking and working styles very different from those of Chinese researchers?
Based on my personal experiences, I think that scientific research overseas (outside China) is based on personal interests and leans toward a researcher's quest for knowledge, while research in China might be more "task-oriented." 
You supervise students working on their scientific research. What are you most concerned about with regard to nurturing scientific researchers of the new generation?
To answer this question, I'd like to allude to a blog post by Dr. Wang Dehua on ScienceNet. In Four Golden Lessons, Steven Weinberg, a renowned physicist from the Department of Physics at the University of Texas, documents the advice a scientist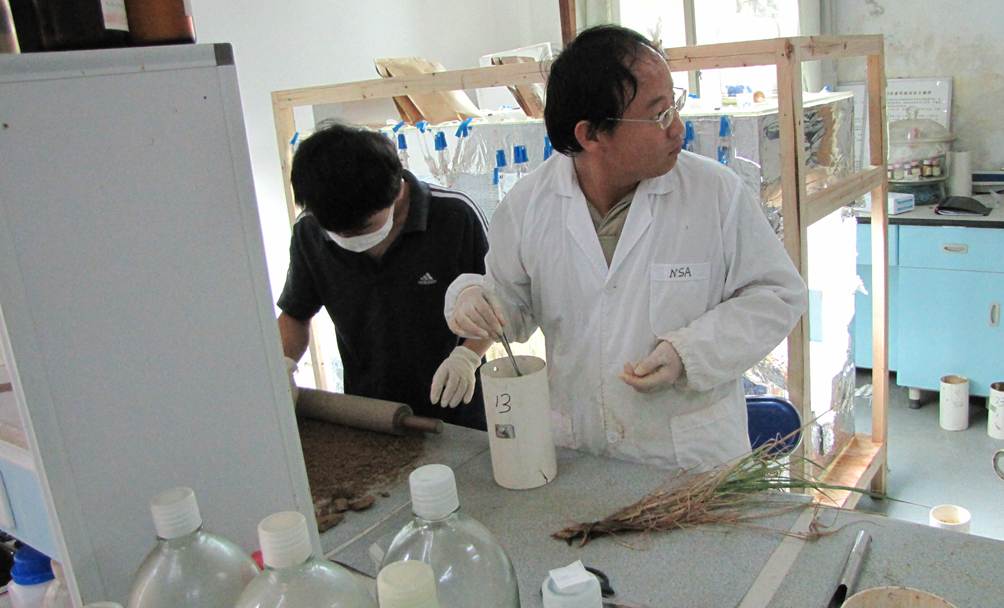 would give to students at the start of their scientific careers. I would translate it as "Si ge Huangjin Jielu" in Chinese. Here're some of the most memorable pieces of wisdom from the article:
1. Learn as you work. Don't get frustrated.
2. Have the courage to create and take on challenges.
3. Be patient and prepared to deal with loneliness. Focus on the research process.
4. Understand the history of scientific discovery and communication. Build confidence from the lessons it offers. 
Being a member of the Young Innovation Promotion Association, CAS, and having managed and participated in several scientific research projects with top-level organizations, what expectations do you have from the government's efforts to reform and develop policies and programs to nurture scientific researchers, funding, and result utilization?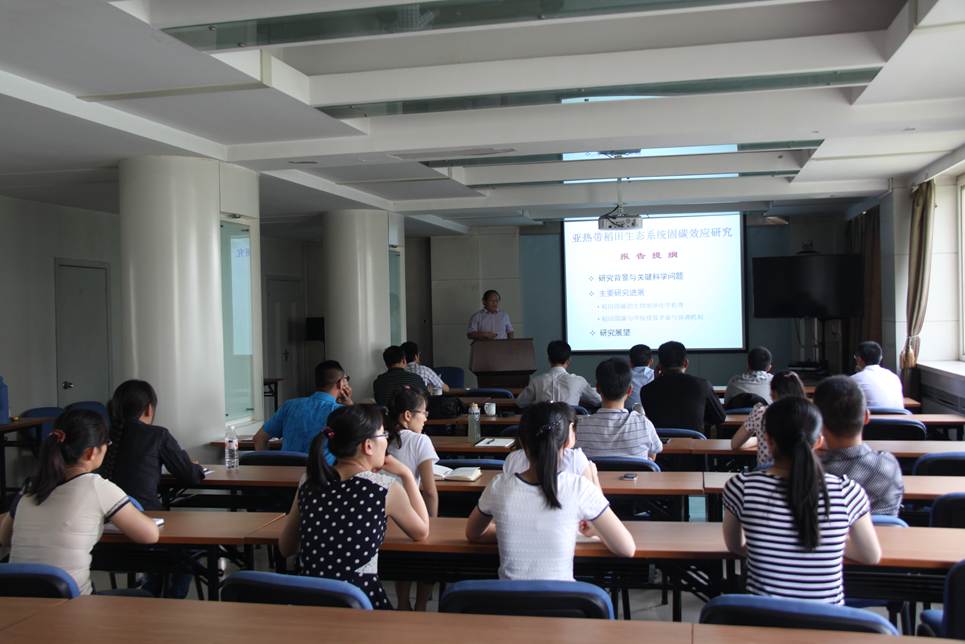 On July 17, 2013, General Secretary Xi Jinping visited CAS and made some significant remarks. He requested CAS to "take the initiative to realize the cross-development of scientific technology, to establish the national high ground of innovative talent, to establish national technological think-tanks of high standard, and to establish world-class scientific research institutions." To fully implement these suggestions and achieve the goals of the 18th National Congress and the 3rd Plenary Session of the 18th Central Committee of the Party, CAS issued the CAS Initiatives Action Plan-cum-Comprehensively Deepening Reform Outline (referred to as the Initiatives Action Plan below) as the action guidelines for the reform, innovation, and development of CAS in the present and in the future.
On July 7, 2014, the group responsible for intensifying technological organization reform and driving research innovation in China approved the Initiatives Action Plan at its 7th meeting. The Plan covers 5 aspects:
1. Classification and reform of research institutions
2. Modification and optimization of the overall layout of scientific research
3. Intensifying the reform in the talent and human resources system
4. Establishment of new systems through exploration of think-tanks
5. The full implementation of encouraging openness to facilitate the development of research institutions

A total of 25 reform and development measures were issued. Thus, the Initiatives Action Plan launched by CAS marked the beginning of the intense reform of China's science and technology research system. The objectives included under this plan also provide guidelines to strengthen the reform in response to current trends and needs. It also has significant strategic importance as it encourages innovation as the driving force of national development. The effective implementation of the Initiatives Action Plan will integrate relevant scientific research institutions and strengthen cooperation among the political, manufacturing, education, and scientific research sectors. This in turn will improve China's top-down design systems and enhance problem-solving through an integrated system that functions based on cooperation of everyone involved. As a leading force that shoulders the responsibility of enabling breakthroughs in crucial core generic technology and solving China's technological problems, the Initiatives Action Plan will make important contributions both as a set of guidelines and as a model for research development.

Thank you, Dr. Ge.

This interview was conducted by Deborah Yang.
Published on: Jun 05, 2015
Comments
You're looking to give wings to your academic career and publication journey. We like that!
Why don't we give you complete access! Create a free account and get unlimited access to all resources & a vibrant researcher community.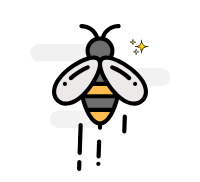 ---
Subscribe to Career Growth
Take a step toward advancing your career by learning more about getting funded, disseminating your research widely, and developing essential skills that will open new opportunities for you to succeed. Subscribe to receive curated content.
---