How to deal with conflicting reviewer comments: A case study
---
Case: An author received reviewer comments from the journal. There were comments from two reviewers, and the comments were contradictory. When reviews are conflicting, the editor usually gives some suggestions about which comments to prioritize. In this case, the reviews were not accompanied by any such suggestions. The author was worried that following the inputs of one reviewer might offend the other. She did not know whether to follow one of them or to play safe and take a middle ground. What made it worse was that the author was given just two weeks to revise the manuscript and send in her response to the reviewer comments. The author was confused and tensed, and sought our guidance.
Action: We analysed the situation and identified the problems that the author was facing:
1. The deadline for submitting the revised paper was too tight.
2. The reviewers had used advanced vocabulary while giving their inputs. This made it difficult for the author, who was a non-native speaker of English, to understand the comments.
3. Some of the comments were indeed contradictory, and the author could not have possibly addressed one without going against the other.
We decided to tackle the problems one by one. First, we asked the author to write to the editor to extend the deadline for submission of the revised manuscript. The editor replied within a few days, extending the deadline by a month.
With more time on our hands, we first simplified the reviewer comments for the author, using vocabulary that she could easily understand. We also segregated the comments that were completely contradictory and those that had minor differences. We asked the author to tackle the comments which were more or less on the same lines.
Having done this, we were left with 7 comments from each reviewer (out of a total of over 30) that were completely polarized. We explained to her that for each of these comments, she would have to decide which reviewer's suggestion she wanted to follow. She should closely and critically go through both the reviewers' comments and try to make a well-reasoned decision on which is more appropriate. If she chose to follow the first reviewer's comment, she should explain why she chose not to follow the second reviewer's input.
Once the comments were addressed, we helped the author frame a covering letter to the editor that would accompany the response document. The covering letter clearly mentioned that since some of the comments were contradictory, the author had to make a choice to follow only one reviewer's opinion for those comments.
Summary: Responding to reviewer comments is not an easy task, more so when the reviewers have differing opinions. It is not unusual to have conflicting reviews, but it can be difficult for the author to decide what to do in case the editor does not give a clear guidance about which comments to follow. Authors are sometimes at a loss because they don't want to offend one reviewer while following the other's suggestions.
Here's how authors can handle conflicting reviews:
Do not try to reconcile contradictory comments or follow a middle ground. That can be damaging to your manuscript. 

Tackle each comment individually and take a call on which reviewer's opinion you wish to follow for each comment.

Follow the comment that most aptly reflects what you wish to convey in your manuscript.

State your decisions clearly, logically, and objectively.

Do not get defensive at any point.

If you decide not to follow a reviewer's comment, give a detailed and well-reasoned explanation for not doing so. Do this for every comment that you have not addressed.

In the covering letter to the editor, explain that you had to choose between some of the comments as they were conflicting, but have provided reasons for your choice.

If you have doubts about specific comments, you can ask the editor to guide you.
Published on: Mar 30, 2015
Comments
You're looking to give wings to your academic career and publication journey. We like that!
Why don't we give you complete access! Create a free account and get unlimited access to all resources & a vibrant researcher community.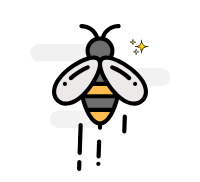 We're making improvements to this page, so you may not be able to complete this action. Please send your query to us on insights@editage.com and we will respond soon.
---
Subscribe to Journal Submission & Peer Review
Improve the chances of your manuscript's acceptance by learning how to prepare a manuscript for journal submission and handle the peer review process. Subscribe and get curated content that will give impetus to your research paper.
---