How to drive real-world impact and boost citations for your published paper
---
In a world of science and research balanced on impact, where do you stand? How do you measure your contribution in your field and as a researcher? Earlier, the measure of a researcher's success was getting their work published, but things have changed. Apart from the number of scholarly articles under your belt, it is also important to consider where your research is being published and how much of an impact it has had. This trend is backed by an interesting study that uses data from Thomson Reuters Web of Science to claim that a scientist's reputation and standing within the academic community is now linked to both the quantity and quality of his or her published work.1 While a boon for the world, this puts the onus on researchers to ensure they communicate their research effectively.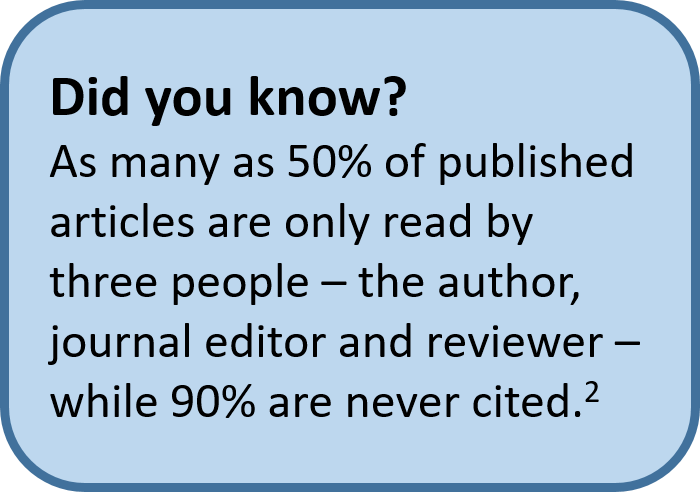 A researcher's responsibility does not stop after publication; evidence indicates that author reputation can account for a significantly higher number of citations.1 But how can researchers establish their reputation and be recognized for their work globally? Millions of scholarly articles are being published every year, but how can researchers ensure that their research gets the visibility and engagement it deserves? One daunting study on readership and citations in academia shows that as many as 50% of published articles are only read by three people (the author, journal editor and reviewer), while 90% are never cited.2 Regardless of its importance, published articles can fall through the cracks unless it is made more palatable for those in the scientific community and beyond. This is where an educative, interesting, and simple article summary of your research can help you reach and engage with a wider audience.
Communicate your research effectively with article summaries
Research is becoming more important as the world grows and evolves. Apart from peers and experts in your field of study, those outside academia are also aware of and interested in scientific achievements, especially those that have a potential impact on the world at large. This is visible in the attention given to any and all research related to climate change and new medical developments around the COVID-19 pandemic. While open-access publishing has had a major role to play in making research more accessible to the world, one of the best ways to drive impact and communicate your research effectively is still by showcasing your research through a well-structured article summary.
"Not only is it important to ask questions and find the answers, as a scientist I felt obligated to communicate with the world what we were learning."
- Stephen Hawking,
Brief Answers to the Big Questions
Research is additive. It is important for other researchers to be able to use your findings to support their own study. However, while sifting through a sea of research, authors usually only have time to scan an abstract before deciding if the paper is relevant and useful for their work. Articles with an overly technical or complex abstract can be difficult to understand, reducing the chances of its being used by other scientists as part of their work. On the other hand, if they come across a paper with an easily comprehensible summary they are more likely to understand, apply, and cite it as a base for new research discoveries. 
While summaries are a fantastic way to reach a wider audience after your paper is published, they can also be a valuable asset for researchers who are starting a research study or preparing to submit their manuscript. As a bulk of R&D funding comes from taxpayers' money, adding a good summary with your funding application is a great way to emphasize the novelty, importance, and real-world impact of your research study to help funding bodies decide on and justify the allotment of funds.3 On the other hand, submitting a winning summary with your manuscript may also help get a faster response from journal editors, who can use it to evaluate your work and determine how well it fits in with the journal's publishing goals. According to a study published in eLife, there is evidence to show a growing number of journals and scientific organizations are actively using summaries to reach out to a wider audience in order to boost their visibility and overall impact.4 Summaries can also be shared with policymakers to initiate healthy discussions and drive policy changes within the larger community.
However, despite an increasing preference for article summaries, compiling these can be a challenging task for researchers. Not only do authors need to find a way to simplify their work, they need to understand how to write and present their research so that it resonates with and appeals to a wider audience, with varying degrees of scientific knowledge. For many authors, focused on delivering a publication-worthy research manuscript, the time and effort taken to create article summaries often outweighs its potential positive impact. To alleviate a researcher's stresses and propel them further in their publication journey, R Pubsure has introduced article summaries as an added feature along with its manuscript submission readiness check.
What does R Pubsure do?
R Pubsure's advanced AI platform, based on intelligence gained from interactions with over a million researchers over the past 18 years, assesses research manuscripts across the key factors most journal editors check for. Secure, detailed, instant and free, its three-step check puts your manuscript through an in-depth evaluation, suggests ways to refine your manuscript by pointing out problem areas in the R Pubsure Report, and awards the R Pubsure Certificate of submission readiness to high-scoring papers.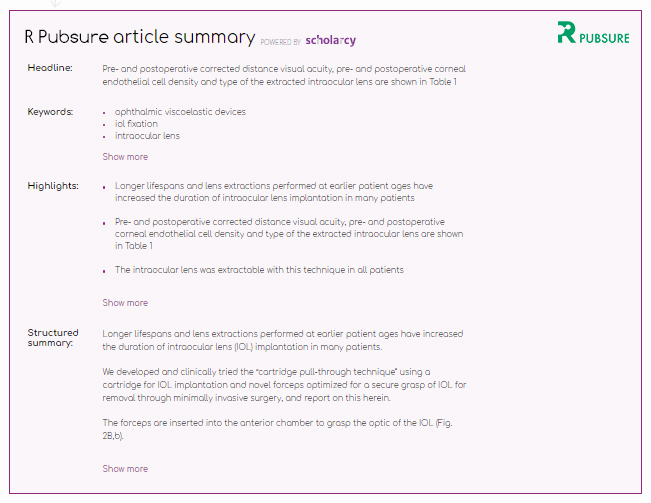 After helping 6,000+ authors improve their work, R Pubsure's bespoke AI-powered Article Summaries is another way authors can simplify and streamline their submission process. Powered by Scholarcy's AI algorithm, R Pubsure reviews and summarizes your manuscript in minutes. It uses the most important phrases and findings in your study to accurately explain your research in bite-sized sections. What's more, this summary also identifies the top keywords for your research, ensuring your paper will be more discoverable post-publication. To accelerate your submission journey, be sure to include both the R Pubsure Certificate and the article summary with your manuscript.
With the growing need for better research communication, article summaries are an essential tool for authors looking to drive impact. Not only does it help you improve the visibility of your work, it can play a key role in increasing your citation count, which also adds to your reputation in your field of research. This, in turn, can grease the wheels when it comes to funding applications, career advancement, and opportunities to collaborate on high-impact research. If you want to know more about how R Pubsure can guide you on the path to success, register for free to check your manuscript's submission readiness and get your free article summary.
References:
1. A. M. Petersen, et al. – Reputation and impact in academic careers. Proceedings of the National Academy of Sciences, 2014. Retrieved from https://www.pnas.org/content/early/2014/10/03/1323111111.abstract?sid=cfe6f1f4-f2e7-43e0-b54b-c3aa1a64c810
2. R. Eveleth - Academics Write Papers Arguing Over How Many People Read (And Cite) Their Papers. Smithsonian Magazine, 2014. Retrieved from https://www.smithsonianmag.com/smart-news/half-academic-studies-are-never-read-more-three-people-180950222/#O5q1GSA4FStDC9HX.99
3. J. Rajagopalan - Lay summaries are not for researchers, they are for funders, too. Editage Insights, 2017. Retrieved from https://www.editage.com/insights/lay-summaries-are-not-just-for-researchers-they-are-for-funders-too?loginform=loggedin-normal
4. S. Shailes - Plain-language Summaries of Research: Something for everyone. eLife, 2017. Retrieved from https://elifesciences.org/articles/25411
Senior writer, editor and mentor with a passion for weaving words into compelling content for academics in the sphere of science communication and scholarly publishing
See more from Elizabeth George
Comments
You're looking to give wings to your academic career and publication journey. We like that!
Why don't we give you complete access! Create a free account and get unlimited access to all resources & a vibrant researcher community.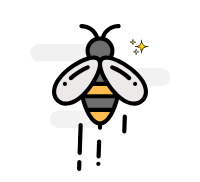 ---
Subscribe to Conducting Research
Conducting research is the first and most exciting step in a researcher's journey. If you are currently in this stage of your publishing journey, subscribe & learn about best practices to sail through this stage and set yourself up for successful publication.
---