How to get the best out of an editing service
---
Most authors like to have their work reviewed before submission. Some may request their department head or a colleague to review their manuscript, whereas others may seek the help of a friend. English-second-language authors trying to get published in international journals often employ professional editing services for a review of their work. For many researchers, such professional editing services are a sizable expense, and the quality of output received from these services could be the differentiator between publication and no publication (or delayed publication). So here are some suggestions on how authors can get the best out of their editing service:
Send the best possible document

: Editors always work with deadlines, and even the most skilled and well-intentioned editor can only devote a certain amount of time to a particular document. So it is always good to fix everything you can in the document (e.g., missing/extra spaces, heading style, and consistency between in-text citations and the reference list) before sending it to the editor. Educate yourself on the basics of the language and follow the simple "subject-verb-object" structure of writing sentences in English. This way, the editor can easily infer what you mean, correct what you have missed, and concentrate on addressing issues that you may not be able to address effectively (e.g., word choice and sentence construction).

Be proactive and seek guidance in advance

: Have a terminology issue you are not quite sure of? Wondering whether a sentence is really conveying your meaning? If yes, then inform the editor in advance. This way, the editor does not have to spend any time deciding whether there is problem or not, and can move straight to offering you solutions.

Ask questions

: Good editing services have a robust mechanism for addressing any questions authors may have about an edited document. Use this facility to seek clarifications regarding the changes made and to learn from the editor. This will help you while preparing future manuscripts.

Provide complete information

: Try to give your editor all the information needed for an effective edit. For example, in case you have requested that the document be formatted as per the journal guidelines, be sure to provide the contribution type in addition to the journal name. In fact, even if you do not wish to have the manuscript formatted, specifying the word count limit for the abstract will ensure that the editor does not exceed the limit; this will make your work easier before submission.

Provide feedback

: Has the editor misunderstood a technical term or not adhered to certain conventions of your specific subject area? If so, write to the editor about this. Your editor will appreciate learning from you, suggest more appropriate phrasing for the sentence(s) in question, and take note of this information while processing your future assignments. In addition, if you think a change is wrong, communicating such concerns will enable the editor to clarify why he/she made the change, and you may find that the editor has a perfectly logical explanation. This way, if you agree with the editor's explanation, you can retain the change. At the same time, this communication will remind the editor to insert explanatory comments about such issues in the future.
Don't restrict your feedback to criticism though. If you really like a particular aspect of the editor's work, then tell the editor about it. This will make the editor take extra care to be consistent and give you the same great experience in the future.
Remember that it's a process

: Preparing a manuscript is generally an iterative process, and it may not be possible to expect publication-ready results after just one round of editing. So it is better to view your relationship with the editor as a

collaboration

rather than a

transaction

. Keep working with your editor through questions and multiple rounds of edits to get the best results. This is only possible if you factor in sufficient time for manuscript preparation and editing in your publication cycle. Finally, consider enlisting the editor's help a second time when responding to peer reviewers' comments and revising your manuscript for resubmission.
Published on: Oct 17, 2013
Comments
You're looking to give wings to your academic career and publication journey. We like that!
Why don't we give you complete access! Create a free account and get unlimited access to all resources & a vibrant researcher community.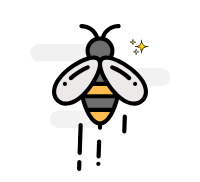 ---
Subscribe to Manuscript Writing
Translate your research into a publication-worthy manuscript by understanding the nuances of academic writing. Subscribe and get curated reads that will help you write an excellent manuscript.
---