How to handle tricky peer reviewer comments
---
The way authors respond to peer review feedback can influence the editorial decision to some extent. An author's positive outlook, openness to criticism, and willingness to improve the manuscript can leave a lasting impression on the reviewers and editor. Moreover, clear and well-organized responses make the downstream processing of the manuscript faster and more efficient.
This downloadable handbook covers all the essential points you need for responding to peer review comments, framing an effective resubmission cover letter, and a few examples of tricky comments.
How to handle tricky peer review comments.pdf
Comments
You're looking to give wings to your academic career and publication journey. We like that!
Why don't we give you complete access! Create a free account and get unlimited access to all resources & a vibrant researcher community.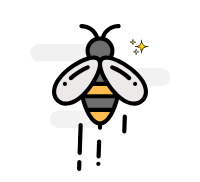 ---
Subscribe to Journal Submission & Peer Review
Improve the chances of your manuscript's acceptance by learning how to prepare a manuscript for journal submission and handle the peer review process. Subscribe and get curated content that will give impetus to your research paper.
---