How to write a good scientific paper: A handy guidebook for early career researchers
---
Many authors consider lab work easier than writing a research paper. The main challenges they face while doing the latter include structuring the research paper and following the relevant style conventions. Apart from this, authors are often confused about the language to be used in scientific papers and look for guidebooks or learning courses on the topic. One such resource is the International Society for Optics and Photonics' (SPIE's) guidebook for students and faculty in science and engineering.
The SPIE guidebook How to write a good scientific paper has been written by Dr. Chris A. Mack, Editor-in-Chief of the Journal of Micro/Nanolithography, MEMS, and MOEMS (JM3), who initially wrote a series of editorials in JM3 on best practices in science writing (2012–2018). This book is mostly an extension and collation of those editorials. In the guidebook, Dr. Mack provides in-depth information on the style and conventions of writing for a peer-reviewed science journal in this book.
How to write a good scientific paper is divided into 16 chapters that discuss the nitty-gritties of writing a research paper by focusing on aspects such as structuring and organizing the paper, language and style, citation styles, what editors look for in a paper, the editorial review process, and the ethics of scientific publication.
What makes the guidebook easy to use is the fact that each chapter is short and can be read in isolation. Dr. Mack has also included examples from his extensive experience as a journal editor, which makes it easier for researchers to relate to it. Early-career scientists who are relatively new to writing and publishing papers will find this book immensely useful.
SPIE has made this book available at no charge and a PDF copy can be downloaded here: How to write a good scientific paper.  
You may also be interested in reading these posts:
Published on: May 24, 2018
Comments
You're looking to give wings to your academic career and publication journey. We like that!
Why don't we give you complete access! Create a free account and get unlimited access to all resources & a vibrant researcher community.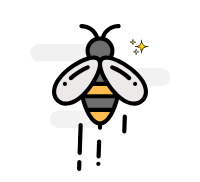 ---
Subscribe to Conducting Research
Conducting research is the first and most exciting step in a researcher's journey. If you are currently in this stage of your publishing journey, subscribe & learn about best practices to sail through this stage and set yourself up for successful publication.
---