Your Research. Your Life. Your Story.
A magnetic community of researchers bound by their stories
Every researcher has a story. What's yours?
I did my fieldwork in a refugee camp
---
Since my last post three months ago, the process of setting up fieldwork has been an exhausting roller coaster.
But, the good news is that I have secured said fieldwork! And now, I have finally caught a moment to write about it. There's some catching up to do.
In my first month here, I was rejected by two humanitarian organizations who did not seem to understand how my involvement could help them because they could not see past the fact that I was a "researcher." This really set me back not only in terms of confidence but also in my entire proposed plan for what I would be doing for these twelve to fifteen months. Why should any organization accept me, I feared.
But, I kept at it for a few reasons. Firstly, I knew it would take some time - part of the reason I travelled to Amman as soon as I could. Secondly, I had accessed Za'tari before. Yes, I was incredibly lucky with the timing last year, starting work within the first few days of my arrival, but this doesn't mean it is entirely impossible. Finally, and perhaps most importantly, I believe in my work and the impact it can have. I just needed to effectively communicate that to an organization. We are on the same side after all!
My persistence paid off, and I finally found an organization that recognized potential for both parties to benefit from my involvement. I have now been working with CARE International in Azraq Camp for the past month on a six-month internship.
I am extremely grateful for the access, even though I am in Azraq and not Za'tari for these six months. An academic might describe the camp as fascinating, providing a rich comparison to Za'tari for a unique PhD project. I admit I have used these words.
But, this work also means early mornings and long days; it means witnessing people treated in a way that shouldn't be allowed after fleeing from horrors that shouldn't exist. I will not sugar coat it: I work in a refugee camp designed to be an open-air prison in the middle of a desert. I have not encountered the optimism that inspired me in Za'tari. This fieldwork has presented a new set of challenges from which I can learn, but the perpetual exhaustion and pessimism that comes with it is nothing to be glorified.
Working four full days a week in the refugee camp has caused me to search for moments during my schedule in which I can breathe, clear my mind, and take a break. On week nights, I look forward to the unexciting moments: cleaning my apartment, cooking dinner, and watching Netflix. On the weekends, I fully embrace not doing any work or research, and I often feel an urge to get out of the apartment to go anywhere.
This has been one of the most challenging experiences I have undertaken, but I am pushing through.
As "Despacito" has become the sound of the summer, Jordanians have taken a liking to the verse, "pasito a pasito," because it sounds like the Arabic phrase, "basita, basita," meaning "no worries." I try to keep this phrase in mind on the toughest days.
In the next post, I will share with you more about Azraq camp in particular.
---
Melissa Gatter (@melgatter) is a PhD candidate at the University of Cambridge. This story was published on August 27, 2018, on Melissa's blog, The World Behind the Curtain (available here), and has been republished here with her permission.
Comments
You're looking to give wings to your academic career and publication journey. We like that!
Why don't we give you complete access! Create a free account and get unlimited access to all resources & a vibrant researcher community.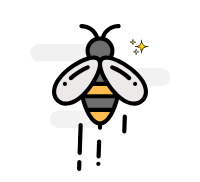 ---
Your Research. Your Life. Your Story.
A magnetic community of researchers bound by their stories
---