Your Research. Your Life. Your Story.
A magnetic community of researchers bound by their stories
Every researcher has a story. What's yours?
I followed my passion for research after serving in the army for 20 years
---
My name is Luis, I was born in Puerto Rico in 1968 and Spanish is my first language. When I was 10 years old, I wanted to grow up to become a professional musician. So, my father enrolled me in a guitar class. In my teenage years, I attended a special school for future musicians where I learned music theory. During that time, with some friends, I created a rock band named Fallout Shelter. We spent 5 years writing and playing music, but our effort was unsuccessful and we eventually parted ways.
In 1989, when I was 21 years old, I decided to make a serious change in my life. I moved to America and joined the army to become a soldier and learn English. During my career as a soldier, I took up several different jobs in accordance with the Army's needs. These included repairing Communications Security equipment as well as working as a recruiter, retention sergeant, and instructor in the Non-Commissioned Officer Academy. I finally ended my army career with a combat tour in Afghanistan.
After spending 20 years in service, I retired from the army in 2009 and decided to take up another commitment. I enrolled in classes at the Colorado Technical University and started my new life as a full-time student. I received my bachelor's degree in Computer Systems Security in 2012, then a master's degree in Computer Science in 2014. I continued my studies, and in 2018, I received a doctoral degree in Computer Science with a concentration in Cybersecurity and Information Assurance.
Towards the end of my doctoral degree journey, I withdrew from the program twice because I didn't have enough time to focus on my dissertation. I was working full time and worrying about not being able to make ends meet. Then, after a separation of 18 years, I reconnected with the love of my life Kari. We were married in 2017 and she was a key factor in the successful completion of my doctorate degree. She told me to quit my job and move in with her since she was financially stable. She supported my need to focus fully on my dissertation. Kari also helped me by proofreading my work – sometimes my writings reflect that English is my second language.
During my journey as a student, I realized I wanted to become a professional researcher. It took me nine years to graduate as a Doctor of Computer Science. I want to put my degree to good use and help find ways to benefit society by doing research.
In February 2019, two months after I graduated, I started having health issues and spent most of the year focusing on my health. At this moment my short-term plan is to regain my health, my mid-term plan is to write a scholarly article, and my long-term plan is to spend the rest of my life making contributions to the body of knowledge in the field of Computer Science as an independent researcher. I feel blessed that I am able to pursue my passion.
Comments
You're looking to give wings to your academic career and publication journey. We like that!
Why don't we give you complete access! Create a free account and get unlimited access to all resources & a vibrant researcher community.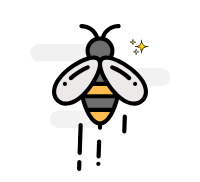 ---
Your Research. Your Life. Your Story.
A magnetic community of researchers bound by their stories
---