Increase the reach of your research: Things to do before and after publication
This article is part of a Series
This article is part of a Series
Series
Improving research visibility and networking skills
Academia is a highly competitive arena and researchers who want to boost their career prospects have to actively promote their research and be connected with fellow researchers. The articles in this series provide guidance to researchers in making themselves and their research more discoverable and visible. They include tips on what researchers should do before and after the publication of their article, how they should promote their research on social media, network in conferences, and more.
Read more
---
In the previous segment, we discussed how as a researcher you can't just stop at writing a research paper. In order to be successful you also need to promote it to increase impact and engagement. We also shared a few basic things you need to know about promoting research on social media.
Here, I'll share a list of things you need to do to start promoting your work. This should help you list all your ideas and channels of promotion in one place so that you're able to keep track of your activities.
Build the checklist
If you have followed the tips in the previous segment, you should now be in a great position with consistent online profiles, effective tracking, and a good idea of the different promotional opportunities you have available. Now let's create a clear list of tasks to follow:
Things to do before you submit your paper (or while it is being reviewed):
Create any content that will be sent to other websites. Send in any pieces that take some time to get published (explaining that you will need to add the paper's URL when it becomes available). Remember to check with the editor of your target journal if this is okay. Also, note that you are only promoting your paper, not reproducing parts of it before it is formally published, so rewrite relevant parts of the paper in simple language instead of copying the entire content.
 
Prepare emails for people who will be interested either in your paper, or in one of the pieces of content you have created (again, add the URLs once available). These may be for co-authors and collaborators (whom you may wish to share this article with!), funders and sponsors, previous colleagues, experts in the field, notable industry figures, and so on – anyone with an interest in your area and with who you have a relationship. This is also a great relationship building and networking exercise!
 
Draft the information that PR and marketing support needs to be able to disseminate your work.
Things to do after the paper is published (and you have the link):
Update and send all of the emails and content prepared above.
 
Share the paper on all of the platforms that you can access directly.
 
Monitor social media accounts of the organizations, groups, offices, and people to whom you sent content, and retweet, like, and share any mentions they make.
 
As they get published, record and cross-promote the pieces of content that discuss your work.
 
Get started on your next piece of research!
An ongoing challenge
How well you plan and execute your promotional checklist will contribute to each paper's success. But the size of the audiences and following you are able to build on different platforms will also have an impact. This is why promotion never really stops; so add to your network by following contacts on several platforms, share useful insights and resources regularly on social media (including previous papers and articles), and follow up with opportunities to create content on websites that can eventually link to your work.
A promotional checklist can, and should, be refined over time. Not every technique suits every researcher, and different topics will be suitable for different target websites. But the work you do to organize resources and build a strategy around each paper will help you be more efficient and effective in your promotion, every time.
Good luck with promoting your paper!
Read part 1 of the series: 8 Tips to increase the reach of your research in 2017
Do you have any tips of your own? Share them in the comments section below.
Published on: Jan 11, 2017
Experienced communications professional and founder of communicating-research.com - on a mission to help academics build audiences for their important research work.
See more from Hywel Curtis
Comments
You're looking to give wings to your academic career and publication journey. We like that!
Why don't we give you complete access! Create a free account and get unlimited access to all resources & a vibrant researcher community.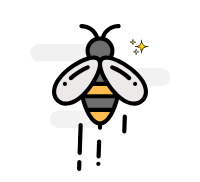 ---
Subscribe to Career Growth
Take a step toward advancing your career by learning more about getting funded, disseminating your research widely, and developing essential skills that will open new opportunities for you to succeed. Subscribe to receive curated content.
---