Your Research. Your Life. Your Story.
A magnetic community of researchers bound by their stories
Every researcher has a story. What's yours?
It was as though a higher power was supporting my academic dreams
---
I belonged to a poor family. My father was a laborer and had to fend for a large family of 9 children, without the support of parents or siblings. You can imagine how difficult things were for him (he migrated from Afghanistan before the separation of Pakistan from India). We lived in a small hut with no electricity. I also remember that we had four goats in our room.
I completed my education under these conditions but I do remember that I had the crazy idea of becoming a scientist to overcome all of these hardships and lead a better life.
Soon, I got a PhD scholarship for a Japanese university. The early years of my PhD in Japan were quite difficult. I was put up in a guest house that was over 20 km away from the university and I had to change trains to get there. Every day, I would be the last student to leave the university and the first to enter it the next day. Sometimes, while changing trains, I would end up in the same train again, lose my way, and walk about 10 km to reach the university or my room. Eventually, I requested accommodation close to the university, even if the place was small. I got assigned a tiny room called the "tatami room". I remember this clearly — being tall, I would find it difficult to stretch my legs! But I didn't care about this because I slept little and was busy working on my PhD.
I managed to complete my PhD in about 2.5 years!
I feel that I have been lucky as far as my academic career is concerned. It was as though there was a higher power supporting my dreams.
This story is an extract from an interview with Prof. Zabta Khan Shinwari, Secretary-General of the Pakistan Academy of Sciences and Chair of the Biotechnology Department of the Quaid-i-Azam University in Islamabad, Pakistan, where Prof. Shinwari talks about his struggles as an aspiring researcher at home and abroad. 
Comments
You're looking to give wings to your academic career and publication journey. We like that!
Why don't we give you complete access! Create a free account and get unlimited access to all resources & a vibrant researcher community.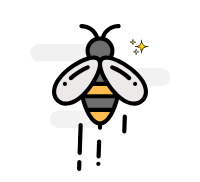 ---
Your Research. Your Life. Your Story.
A magnetic community of researchers bound by their stories
---