Join us at the upcoming ISMTE 2018 Asian-Pacific Conference
---
Just about two weeks to go for the 2018 Asian-Pacific conference of the International Society of Managing and Technical Editors (ISMTE), and we sure are looking forward to it! One of the first of the spring conferences in scholarly publishing for 2018, the ISMTE Asian-Pacific conference offers a wonderful opportunity to mingle with some of the brightest minds in the industry.   
The conference will be held on March 27-28 in Singapore and promises to be an engaging event for editors, peer reviewers, and various journal and publisher representatives. The theme—Committed to Editorial Excellence—reinforces the role of editorial offices around the world as custodians of published scholarly content and offers a narrative for their efforts to uphold quality despite current-day pressures and challenges.
This year, the conference agenda includes a fantastic line up of panel discussions and talks by industry leaders, promising to give attendees plenty of practical learning and insights. Here's a sneak peek into some of the exciting relevant topics that will be covered.
How publishers are nurturing author communities throughout the research cycle

Communicating science effectively beyond the journal article—new content formats and channels

Career development in the editorial office

Insider tips for launching a journal
Download the conference agenda to check out complete program and impressive line-up of speakers.   
As a consistent supporter of ISMTE's mission and outreach initiatives within the Asia-Pacific region, Editage will be a prominent participant at the 2018 Asian-Pacific conference. Our own Dr. Donald Samulack, President, US Operations, and Clarinda Cerejo, Editor-in-Chief, Editage Insights, are members of the Conference Planning Committee. Dr. Samulack will be leading a panel discussion on nurturing author communities, while Satyajit Rout, Head, Research Communication, Editage, will be leading a session on science communication beyond the journal article. One of the fun things Editage did at last year's edition was sponsor the group photograph, much to the delight of attendees, and this year Editage will be reprising its role as group photo sponsor.
And if a great venue, inspiring talks, and a chance to hobnob with industry experts are not incentive enough, the conference will wrap up with a workshop by the Committee on Publication Ethics (COPE), open to all conference attendees.
So what are you waiting for?
Register for the ISMTE 2018 Asian-Pacific conference now and make the most of this great opportunity to learn from and interact with experts in the publishing industry. And don't forget to meet the friendly folks from Editage when you're there!
You can also follow the conference on Twitter at #ISMTE2018.
Published on: Mar 11, 2018
Comments
You're looking to give wings to your academic career and publication journey. We like that!
Why don't we give you complete access! Create a free account and get unlimited access to all resources & a vibrant researcher community.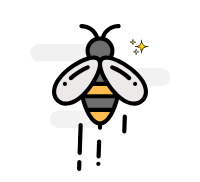 We're making improvements to this page, so you may not be able to complete this action. Please send your query to us on insights@editage.com and we will respond soon.