Managing your mental health is an ongoing journey – Let's embrace the process!
The mental health crisis in academia has been a widely discussed topic over the past few years in academic journals, blogs, as well as on academic Twitter. Although open discussions about mental health finally seem to be coming out of the shadows, several myths and misconceptions prevail about mental health in academia – for example, "Researchers who seem to be doing well at work don't struggle with mental health issues" or "Once you talk to someone about what you're going through, your mental health difficulties are permanently resolved."
We have invited the charismatic and passionate Dr. Furaha Asani to address some of these myths. In this session, she will talk about mental health in academia and how this could affect anyone, regardless of how well you might seem to be doing at the surface, or how much work you might be getting done. She will open up about some of her own experiences and struggles with trying to take care of her mental health, and encourage you to acknowledge and understand that anchoring your mental health is an ongoing process – although this is something she realized fairly recently, she strongly believes in its effectiveness and is eager to share how it has been helping her to cope.
Dr. Asani will talk about the importance of finding hope whilst living with a mental illness or struggling with poor mental health, and how self-acceptance and self-compassion are important drivers in the journey to healing. She will also share practical advice on how you can develop helpful coping mechanisms and how you can build a community of people who understand the challenges you experience and act as a support system.
Attend this free motivational talk to understand that taking care of your mental health is not a one-stop goal, but an ongoing journey; and learn how you can fully embrace this process!
Date and time: Wednesday, July 15, 11:30 AM UTC
About the speaker: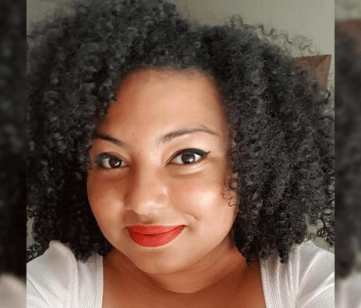 Dr. Furaha Asani
Postdoctoral researcher, teacher, writer, and mental health advocate
Dr. Furaha Asani is a researcher, mental health advocate, teacher, precarious migrant, and writer with a research background in respiratory immunology. Dr. Asani has lived with mental illness for her whole life, but was only diagnosed (with Generalised Anxiety Disorder and Obsessive-Compulsive Disorder) in 2017. As a writer she focuses on healthcare, issues affecting higher education, and science in pop culture. She uses writing as her main medium to spread messages about the importance of social justice and equity, and she has written for such platforms as New Scientist, Star Trek, Black Ballad, The Guardian, Huffpost, The Outline, Times Higher Education, and Media Diversified amongst others. She loves red lipstick, going for walks, and is a collector of pineapple ornaments.