Online course teaching scientists to communicate effectively with the media
---
In today's competitive academic landscape, publishing a paper is not enough. Success in academia is increasingly tied to public engagement, scientists are increasingly being called upon to promote their research through the media and explain its significance to the public. Media exposure can help research reach the public and also open new doors for collaboration and funding for researchers themselves. Therefore, scientists should be able to engage with the media with confidence. With the aim of helping scientists who want to improve their media engagement skills, an online training course Media skills for researchers has been recently launched by SciDev.Net, a London-based not-for-profit organization that engages with advisors, policymakers, researchers, and media to make scientific knowledge accessible.
The "Media skills for researchers" course is designed for all research and science professionals, irrespective of their career stage, research focus, and experience in dealing with the media. It consists of more than ten hours of content – including a combination of video lectures, printable guides, community discussion, case studies, and exercises, all accompanied by detailed feedback from the course facilitator. According to the course creators, "By the end of the course, researchers will have the skill and confidence to talk to the media about their work, and will be able to share their accomplishment with employers, friends and colleagues through open badge certification."       
This tailor-made course is conducted by Kaz Janowski, an editor of SciDev.Net, who has over 20 years of rich experience working as a radio and online producer. He leads and mentors a team of journalists and editors across the globe to communicate science effectively. Prior to SciDev.Net, Janowski was associated with the BBC (British Broadcasting Corporation).
Owing to the unique and easy-to-follow amalgamation of handheld guidance, practical tasks, and feedback, this SciDev.Net course is ideal for any science professional who wants to overcome their hesitation about media interaction.
Recommended reading:
Published on: Jul 01, 2016
Sneha's interest in the communication of research led her to her current role of developing and designing content for researchers and authors.
See more from Sneha Kulkarni
Comments
You're looking to give wings to your academic career and publication journey. We like that!
Why don't we give you complete access! Create a free account and get unlimited access to all resources & a vibrant researcher community.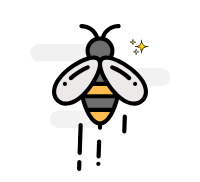 ---
Subscribe to Career Growth
Take a step toward advancing your career by learning more about getting funded, disseminating your research widely, and developing essential skills that will open new opportunities for you to succeed. Subscribe to receive curated content.
---