The American experience for foreign postdocs: Organizing and preparing yourself
This article is part of a Series
This article is part of a Series
Series
The American experience for foreign postdocs
This is a series of short articles dedicated to several aspects of how a foreign researcher can plan a successful postdoctoral experience in the United States. Emma Perez-Costas, PhD, moved from Spain to the U.S. to pursue the PhD degree and has guided several foreign researchers through the process. Through this series, she shares her personal experience for the benefit of young researchers.
Read more
---
This is a series of short articles dedicated to several aspects of how a foreign researcher can plan a successful postdoctoral experience in the United States. I made this transition several years ago—moving from Spain to Maryland first, and then settling in Alabama—and over the years I have guided other foreign researchers through this process, so some of my comments and suggestions are based on my personal experience.
There are many different reasons why a foreign researcher looks for a postdoc in the United States, but regardless of the specific professional and/or personal reasons that guide your decision, it is very important to have a plan of action.
When do you start looking?
This is a question that I am asked very often by graduate students (foreign and "local"), and I generally recommend to start looking at least one year before your expected graduation. There are many things to consider during the search for a postdoc position; thus, one year is the bare minimum that I would recommend for any foreign researcher.
Planning, planning, and more planning
Before starting your search, it is important that you identify your goals and your work environment preferences. These are very important considerations when you are thinking about moving abroad, which requires immigration paperwork and stringent processes that may not be flexible enough as to allow you to "jump" from one position to another. Thus, first you will have to decide what your goals are. Is your goal returning to your home country after the postdoc to take an academic position that requires experience abroad? Do you want to start an academic research career in the US? Would you like to have the opportunity to interact with industry researchers? Even though you cannot control every single aspect of this process, it is important to have a "roadmap." Like for research projects, the key to success is having a clear plan.
Once you have a roadmap, the next step is looking for suitable postdoctoral positions that allow you to contribute with your current knowledge, and at the same time, follow your roadmap. A quite common but not advisable way of looking for postdoc positions is just going wherever your mentor "knows somebody." You should not discard this option if your mentor has good connections with reputable laboratories; however, you should also do your own search. In the end, it is your personal and academic future, and not your mentor's, that is at stake.
Start your own "research network" early on by keeping in touch with senior research students who have graduated and moved abroad. If possible, try to participate in international conferences. Some organizations have travel fellowships for students and fellowships of this type are a good "add-on" to your resume too. Fortunately, international conferences and research networks are not your only avenues to find a good postdoc position these days. In the next article of my series, I will discuss how to effectively use the internet to identify a suitable postdoc position, including finding information about specific laboratories, their research topics, funding sources, and laboratory environment, before you make a decision. 
Watch out for the next article in the series. 
Published on: Feb 19, 2015
Comments
You're looking to give wings to your academic career and publication journey. We like that!
Why don't we give you complete access! Create a free account and get unlimited access to all resources & a vibrant researcher community.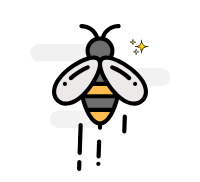 ---
Subscribe to Career Growth
Take a step toward advancing your career by learning more about getting funded, disseminating your research widely, and developing essential skills that will open new opportunities for you to succeed. Subscribe to receive curated content.
---