The need for ethics approval: A case study
---
Case: An author from a developing country approached us. She had written an article on healthcare. The study was observational in nature and was based on patients' responses to different kinds of caregiving and did not involve medical intervention. The author had obtained informed consent from the patients and their identity was not disclosed in the study. However, the study was rejected after initial scrutiny as it did not have the approval of an ethics committee or an institutional review board (IRB). According to the author, in her country, where the research had been conducted, ethics committee approval was not required for observational studies. However, she planned to submit her paper to an international journal where the ethics approval was mandatory.
Action: We suggested that the author should submit a statement  that the study does not require ethics approval along with evidence. The evidence could either be a copy of the guidelines followed in her country or a letter from an IRB stating that the study in question does not require ethics approval. The document should preferably also mention that the study was conducted in accordance with the ethical principles of the Helsinki declaration. We also suggested that the author submit this statement along with the manuscript at the time of submission. The author was unaware of the steps to take in such a case and thanked us for our guidance. She procured a letter from an IRB based in her country that supported her statement. We then helped her draft the declaration, providing a link to the national guidelines of the author's country. She then submitted the paper along with this declaration. The editor was satisfied and the paper was sent for peer review.
Summary: Most international medical and healthcare journals require a submission that includes live human participants to be supported by an ethics approval statement. The ethics approval from an ethical committee or an institutional review board (IRB) is supposed to be obtained before the study begins. The function of an IRB in this respect is to ensure the protection of human participants as subjects of research.
As per research protocol, all published articles should indicate that an ethics approval for the study has been obtained. However, problems arise because different countries have different rules when it comes to ethics approval. This makes it difficult for researchers from certain countries to publish in international journals. Keeping these problems in mind, the COPE forum conducted a discussion on the possibility of developing a common approach towards ethical review so that researchers are not unfairly disadvantaged by the process. In cases where formal ethics review committee approval is not available, editors can consider publishing without it if informed consent from patients is available and there are no ethics issues in the paper. However, in such cases, for greater transparency, it is recommended that the published manuscript be accompanied by a note stating that ethics approval could not be obtained for a specific reason.
Publishers and journals should try to spread awareness among authors about all ethical requirements of scientific research so that their work is not rendered ineligible for publication because of an ethical lapse.
Published on: Jun 02, 2015
Comments
You're looking to give wings to your academic career and publication journey. We like that!
Why don't we give you complete access! Create a free account and get unlimited access to all resources & a vibrant researcher community.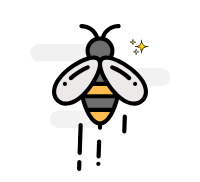 ---
Subscribe to Conducting Research
Conducting research is the first and most exciting step in a researcher's journey. If you are currently in this stage of your publishing journey, subscribe & learn about best practices to sail through this stage and set yourself up for successful publication.
---