Plagiarism check service steals author's article: A case study
---
Case: An author decided to run her paper through a plagiarism check before submitting it to a journal. Although she had written the paper herself and there was ideally no need for a plagiarism check, she wanted to get it done. She found an online plagiarism check service but the cost was high. However, availing the same service through an online marketplace would reduce the cost by half and if the paper was sent through a customer service vendor, the cost would reduce further. The author decided on the third option as it was cost-effective and sent the paper to the vendor. 
On receiving the plagiarism check report, however, she was surprised that the content similarity was 38 per cent, which was very high. Since she had written the paper herself and had taken care to avoid copying from any source, she was confident that the report was incorrect. Going through it in detail, she found that the references section had also been included in the check. The author was upset as she had not expected this. References are usually not a part of the plagiarism check. When she contacted the customer service vendor, they insisted that if she wanted the plagiarism check redone she would need to pay again. The author was upset and gave a negative rating to the vendor online.
The vendor immediately messaged her threatening to get her paper indexed if she did not delete the negative rating. What they meant by indexing was that the article would be published in a Science Citation Index or SCI recognized journal or website without attributing it to the original author. Once the paper is indexed in a database, her paper would not be accepted by any other journal on grounds of duplicate publication.  
The author did not take the vendor's threat seriously and decided not to delete the negative rating.  She then conducted an auto check from somewhere else and her paper showed an overall 12% similarity. The author was happy and submitted the paper to a reputable journal in her field.
A month later, she got peer review results along with an email from the editor saying that the paper was rejected due to high similarity with a published paper.
Action: When the author checked the journal's plagiarism check report, she was shocked to see a 67 percent similarity with a student paper online. Going through the paper, she realized it was her paper. She tried to contact the vendor but received no response. However, she discovered that another author who had given a negative rating to the vendor had suffered the same fate, and her paper too had been published by the same university.
Surprisingly, however, she could not locate the journal in which her paper had been published. She couldn't find it on any search engine, nor on the SCI database. Since the journal could not be identified, she couldn't even try to get the paper retracted. Finally, she wrote to the college to which the student paper claimed to be affiliated, and shared the evidence she had. However, they replied that since the author and journal could not be identified, there was no way they could help her.
Unfortunately, this case has not yet been resolved and the author, who will graduate in a few months, has lost her first opportunity to publish. It had taken her almost a year to conduct all the experiments and write the manuscript, but all her efforts are lost. Now she has two choices: she will either have to revise the paper completely or write a new paper with a different focus.
Summary: Sadly, the academic publishing scene today is increasingly becoming susceptible to unethical practices of different kinds. Mischief makers are finding new ways to dupe unsuspecting authors into traps that are really difficult and sometimes impossible to escape from. Stealing an article, as in this case, seems to be a new form of scaring or threatening authors that unscrupulous services are resorting to. Authors should do a thorough reputation check of any online service they are using and read user reviews in detail or cross-check with professors or senior colleagues before using a new service.
Related reading:
Published on: Mar 15, 2019
Comments
You're looking to give wings to your academic career and publication journey. We like that!
Why don't we give you complete access! Create a free account and get unlimited access to all resources & a vibrant researcher community.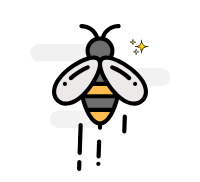 ---
Subscribe to Conducting Research
Conducting research is the first and most exciting step in a researcher's journey. If you are currently in this stage of your publishing journey, subscribe & learn about best practices to sail through this stage and set yourself up for successful publication.
---