Top 5 reasons for desk rejection and simple solutions for authors
---
While no one likes rejection, almost every research author has to deal with it at some point or other. Data collected by studying submissions from over 18 countries shows that rejection rates range from 22.6% to 73.4% across journals,1 while top journals are known to routinely reject over 90% of the manuscripts submitted.2 Rejection, especially desk rejection, happens to the best of us, but it is not the end of the road for researchers. Small changes in how we approach manuscripts and submission can alter your fate. In fact, American inventor Thomas Edison said, "Our greatest weakness lies in giving up. The most certain way to succeed is to try just one more time." This belief is echoed by a heartening study that showed 62% of published papers had been rejected at least once by other journals before eventually being accepted.3
When it comes to scholarly publishing, the reasons for rejection are more often than not within your control and can be easily avoided with a comprehensive manuscript submission readiness check.Take a look at some of the most common mistakes that lead to rejection, along with expert tips and a smart solution to help authors avoid desk rejection and maximize chances of publication success.
Feel free to download a PDF version of this infographic and print it out as a handy reference.
How authors can avoid desk rejection with R Pubsure
R Pubsure combines over 18 years of editorial intelligence with the power of AI to provide authors with a secure, comprehensive and accurate manuscript submission readiness check. With flexible plans such as R Pubsure Pro, researchers can identify areas of improvement, save hours on revising their paper, and ensure they are in line with the major parameters journal editors check, including plagiarism, when deciding whether to accept or reject a manuscript. High-scoring papers are also awarded a shareable R Pubsure Certificate of submission readiness, which can boost your chance of acceptance and accelerate your publication journey.
An efficient and reliable tool for smart researchers, with multiple checks for free, R Pubsure helps authors deliver a publication-ready manuscript by removing potential barriers to publication. You can check your manuscript now in three easy steps:
Choose one of the flexible plans and upload your manuscript for evaluation.

Get the R Pubsure Report and improve your paper with detailed suggestions.

Be sure with the R Pubsure Certificate of manuscript submission readiness.
There can be many reasons for rejection, but these are just some of the most common problems journals cite for manuscript rejection. It's important to remember that by putting in time to select the right journal, identifying the basis of your study, polishing the format and content of your manuscript, and following journal guidelines, authors can maximize their chance of acceptance. If you think you've made all the right moves, but want to be sure, choose the R Pubsure manuscript readiness check and submit with confidence.
References:
1. S. Ehara, K. Takahashi – Reasons for rejection of manuscripts submitted to AJR by international authors. AJR Am J Roentgenol, 2007. Retrieved from https://pubmed.ncbi.nlm.nih.gov/17242215/
2. S. Goldfinch, K. Yamamoto – Peer review, refereeing and their discontents: a failed model or simply the least worst option? Prometheus Assessed? Research Measurement, Peer Review, and Citation Analysis. ScienceDirect, 201 Retrieved from https://www.sciencedirect.com/science/article/pii/B9781843345893500033
3. S.A. Hall, A.J Wilcox – The fate of epidemiologic manuscripts: a study of papers submitted to epidemiology. Epidemiology. 2007. Retrieved from https://pubmed.ncbi.nlm.nih.gov/17301708/
Top 5 reasons for desk rejection and simple solutions for authors_0.pdf
Senior writer, editor and mentor with a passion for weaving words into compelling content for academics in the sphere of science communication and scholarly publishing
See more from Elizabeth George
Comments
You're looking to give wings to your academic career and publication journey. We like that!
Why don't we give you complete access! Create a free account and get unlimited access to all resources & a vibrant researcher community.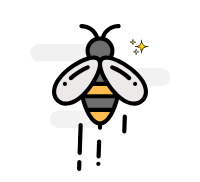 ---
Subscribe to Conducting Research
Conducting research is the first and most exciting step in a researcher's journey. If you are currently in this stage of your publishing journey, subscribe & learn about best practices to sail through this stage and set yourself up for successful publication.
---